Team / Paul Hernandez
Paul Hernandez
Board Member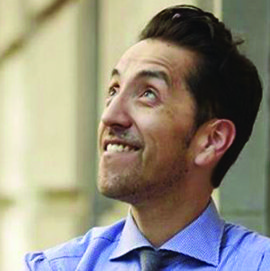 Board Service: 2018 – Present
A native Angeleno, Paul Hernandez has spent more than 20 years as a communications and public affairs strategist, supporting foundations, local government, non-profits and advocates to advance issues ranging from education to homelessness to racial equity to health care.
Paul is currently Chief Strategy Officer for Fenton Communications, where he acts a senior advisor to some of the most prominent progressive organizations in California and throughout the country. Past and present clients include the California Community Foundation, United Way of Greater Los Angeles, the Advancement Project, W.K. Kellogg Foundation, Strategic Actions for a Just Economy, New Mexico Center on Law and Poverty, and the Executives' Alliance to Expand Opportunities for Boys and Men of Color, including coordination with President Obama's My Brother's Keeper Initiative. He recently partnered with the Silicon Valley Community Foundation to plan a campaign to engage California's gubernatorial candidates to support early childhood development, and worked with the Sierra Health Foundation to spearhead a communications effort to improve the health and well-being of residents in the San Joaquin Valley.
Prior to joining Fenton, Paul worked for The California Endowment, the state's largest health foundation. He built alliances and generated support for the foundation's health priorities, and played a central role in crafting and implementing a multi-million-dollar campaign to advance statewide health reform. He is also a veteran of local government and politics, having served as a legislative deputy to former Los Angeles County Supervisor Gloria Molina, where he acted as the Supervisor's chief advisor on law enforcement, public safety and transportation issues.
He is a proud alumnus of UC Berkeley and the Coro Public Affairs program, and also serves on the board of directors of Community Health Councils.