Team / Veronica Flores
Veronica Flores
Board Member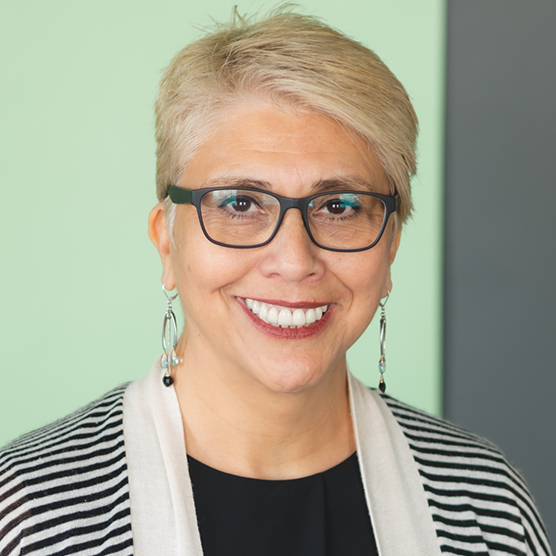 Veronica Flores currently serves as the Chief Executive Officer of Community Health Councils, Inc, an anchor institution serving the communities of South Los Angeles and beyond. As a seasoned senior-level executive and entrepreneur, Veronica Flores' professional legacy has been focused on disrupting and dismantling the inequitable systems that continue to drive disparities across the nation.
Due to her deep desire to cause radical change as an activist committed to racial equity and championing issues related to social justice, poverty, and sustainability, Veronica Flores has always identified herself as a disruptor. Flores' work as a social disruptor in South Los Angeles commenced in the 1980's when she joined Minority AIDS Project as the Director of Women's Programs. In this role, Flores developed and implemented the first Women of Color AIDS Coalition and the first Women of Color Buddy Training Program in LA County while she also penned the first educational brochure in Spanish aimed at women at risk for HIV.
Prior to joining CHC, Flores was the President of Triple Notion, a consultant group providing strategic leadership and capacity building to non-profits, public health agencies, and start-ups seeking to scale multi-cultural social enterprises and initiatives, while increasing financial sustainability. Flores is also a former Adjunct Associate Professor at the University of Southern California - Sol Price School of Public Policy. Until recently, she served as Co-Chair for the Los Angeles County Community Prevention & Population Health Task Force; currently she is an Action Team member addressing the Board motion of Equity in County Contracting; a Taskforce member of Facilitating the Development of a 'Just Transition' to Clean Energy; Community Research Ambassador to City of Hope Medical Center; member of Charles Drew University President's Advisory Council; Advisory Board Member to the California Health Interview Survey (CHIS); Leadership Board Member of the Los Angeles Food Policy Council; Advisory Member to Insure the Uninsured Project (ITUP); and member of South Los Angeles SLATE-Z Economic Development Workgroup.
Flores has received numerous awards, designed, authored and co-authored several journal publications in addition to facilitating awareness and training workshops to hundreds of people, and provided consultant services to diverse service providers, community-based organizations, government agencies and educational institutions in the United States. She received her M.A. in Human and Organizational Development from Fielding Graduate University and her B.A. in Psychology from California State University Los Angeles.