Team / Gerrlyn Gacao
Gerrlyn Gacao
Senior Program Manager, Public Partnerships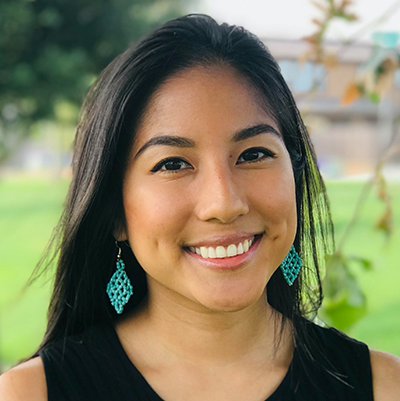 Growing up in a city possessing a history of violence and exclusion upon my ancestors and community, I've seen how oppressive legacies of the past continue to cripple us and other BIPOC communities in various deeply rooted ways. Pushing for social justice, for me, has been about working to recognize shared struggles to fight for collective liberation and healing.
As the Senior Program Manager of Public Partnerships, Gerrlyn helps lead implementation and strategy around the organization's public partnerships. Through these efforts, she aims to ensure a focus on supporting low-income and BIPOC communities, as well as fostering community-led and equitable processes.
Originally from Stockton, CA and having spent the majority of her career in San Diego, Gerrlyn comes to Liberty Hill with almost a decade of experience in community organizing and public service. As a Community Representative for former San Diego City Councilmember David Alvarez, she cultivated community leadership, designed successful community outreach programs, and led projects to gain funding for additional and improved green space in the district. After transitioning to being the Lead Organizer for the ACLU of San Diego and Imperial Counties, she managed the affiliate's organizing team and strategy. There, she developed the organization's leadership development model while running campaigns to fight for immigrants' rights as well as housing and criminal justice issues. Aside from these roles, she also dedicated much of her energy to electoral campaigns and organizing within the local AAPI community around issues impacting them. Gerrlyn proudly earned her Bachelor of Arts and Master's degree in Urban & Regional Planning at UC San Diego and UCLA Luskin School of Public Affairs, respectively.