Team / Jazlean Gipson
Jazlean Gipson
HR Generalist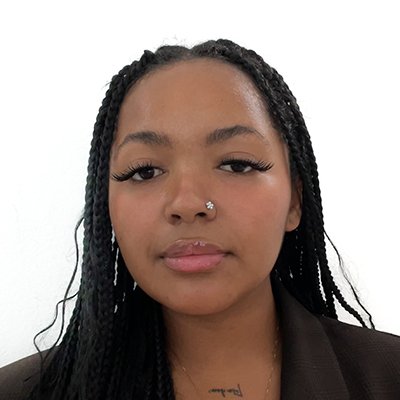 Growing up a victim to institutional racism and seeing my birth dad stuck in the cycle of incarceration and my brother almost dragged along, I thought all the misfortunes we lived through were normal. I didn't know we were in the middle of a rip current, that was almost impossible to get out of, but college was my lifeguard, college gave me the knowledge and the resources to at least try my best to make it out. I hope to be a lifeguard in other people's lives, giving them the knowledge and assistance to make it out of the rip current that is systemic racism.
As HR Generalist, People Ops, my role is to give support to Charlette and Jack, and ensure that our HR department is ensuring that every employee is heard and helped. In my role, I hope to ensure that the internal work is being done to ensure that Liberty Hill is an equitable workplace for all employees, because when we are happy internally, we can help those, better, externally.
I was born and raised in Los Angeles and have spent the entirety of my life here. I went to elementary school in Bellflower, High school in Lakewood, and college in Northridge. I have let my life experiences teach me through it all, but I think I put all the pieces together through my college journey.
As a kid I did not really understand why I was surrounded by violence, and why there were always police around. I did not understand why I would see police raids and hear them all over. It did not really make sense to me. I did not understand why I walked onto my high school campus one day and saw a noose around a tree and saw the fear in the faces of people who looked my me, and saw their anger, and heard their roars. I just remember being scared, and nervous. But college pieced it together for me.
My college experience really allowed me to demand my education and cater to what was most important to me, whilst opening my eyes to all of the world and differences that surrounds me. This was when I really took a deep dive into Black American history, and really understood why things were the way they were growing up. I participated in my first protests, joined committees, organized, and spoke about systemic inequalities throughout my college journey. Not only did I become an activist, but I got to learn skills that helped me communicate with any and all cultures and communities. Whilst in college, I began my HR journey. It is important to me that internally, employees are working with a company that supports their best interests and ensures that the quality of their work life is equitable. I began working in HR in nonprofit sectors because I know that the differences made internally will translate externally, and if we make differences within, we can make them outwardly. Since college I have used my passions to learn, teach, and aid in the prosperity of companies through an HR lens. I hope to be of assistance making changes at Liberty Hill, Los Angeles, and everywhere else where I can be of help.