Team / Nicole Lynn
Nicole Lynn
Philanthropy Advisor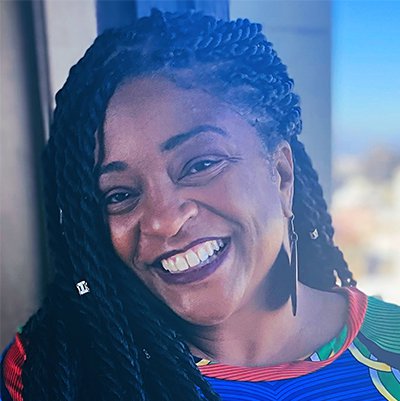 A native of L.A. growing up, I experienced chronic homelessness with my mother and sister. We lived and slept in La Cienega park, our car, and warehouse buildings. I knew the eviction process before I knew my multiplication tables. I also learned how to hustle free food from fast-food restaurants. It became clear to me very early on that the system was broken, and it's my life experiences that have inspired me to help join the effort to inspire and help create change for youth, housing in our city.
Nicole is responsible for growing and sustaining meaningful relationships with donors and securing Changemaker gifts of $1,200+ annually.
Nicole Lynn is a 20-year sales veteran possessing first-class relationship building, project management, and leadership skills who successfully transitioned her expertise to the non-profit sector. Before her shift into philanthropy, she worked in music publishing, licensing production music for both Universal and BMG. Nicole is extremely passionate about the issues surrounding women, youth, and BIPOC people. She is a first-generation college graduate and currently holds a Bachelor's degree in Psychology from the University of Las Vegas, Nevada. She is currently attending Pepperdine University, working towards her Master's degree in Psychology.