Team / Robin Gonsalves
Robin Gonsalves
Office Manager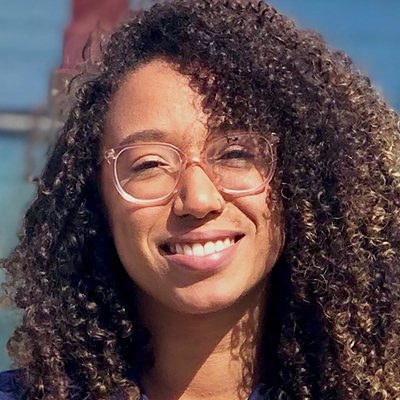 All children deserve the opportunity to see themselves in the story books, staff, and fellow students of their school community. All students should have the freedom to bring their whole selves to school with them each day, knowing that their teachers and community will receive them with open minds and hearts. Through my Education program at NYU, I became initially drawn to the fight for student equity when I realized the powerful effect of representation on children's positive (or negative) identity development process. Since then, I have continuously aligned myself with peers and organizations – like Liberty Hill – that uplift and empower a diverse community of leaders to move us toward a more equitable and just society.
Robin is the Office Coordinator at the Liberty Hill Foundation. She is responsible for managing the daily operations of the office and event space, in addition to providing administrative and technical support across all departments.
Prior to moving to Los Angeles, Robin enjoyed her role as an education Equity Consultant for the Center of Strategic Solutions (CSS), a racial equity consulting firm based at New York University's Metropolitan Center for Research on Equity and the Transformation of Schools. Within her role consulting at CSS, she assisted with data collection and analysis for equity audits at public schools across the New York City and Westchester school districts.
Robin is a recent graduate of the Steinhardt School of Culture, Education, and Human Development at New York University. Upon graduation, she obtained a Bachelor's degree in Education Studies with a specialization in Education Policy. Amidst her education studies, she explored an interest in the relationship between race and children's media narratives, particularly studying its effect on children's identity development process.