Team / Samantha Fett
Samantha Fett
Special Projects Assistant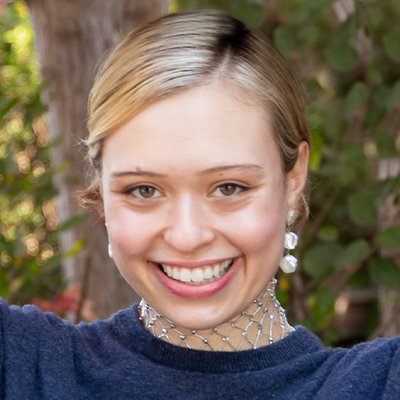 Samantha Fett (she/they) is the Advancement Team's Special Projects Assistant, where she supports Liberty Hill's robust Donor Advised Fund program. In her role she empowers and advises a broad base of donor-activists, encouraging them to invest in and build connections to local grassroots organizations in the Los Angeles area and beyond.
Prior to joining Liberty Hill, Samantha worked at Esalen Institute, Miller PR, PR Consulting, and the US Census. Samantha attended New York University's Gallatin School of Individualized study where she majored in Sociology with a concentration in Modern Social Inequality. Her thesis, "From the Renaissance to Black Lives Matter: Social Inequality, an Intersectional Approach" explored modern social issues at the intersection of race, class, gender, and religion from the Humanist movements of the Renaissance to the Black Lives Matter Movement of today. She was inspired to dedicate her career to social justice in 2015 when joined New York City street protests and subsequently took the first-in-the-nation college course dedicated solely to the Black Lives Matter movement and populist protest at NYU's Gallatin School.
Samantha joined Liberty Hill's Advancement team as an intern at the height of the COVID-19 Pandemic, working with the Donor Advised Fund Program as a Project Assistant. By providing direct support to Liberty Hill's quickly growing Donor Advised Fund grantmaking program in the form of research, docket writing, and analysis, Samantha helped the Advancement Team distribute more than $10 million in grants to grassroots organizations. Now, as Special Projects Assistant, Samantha works directly with Advancement leadership on a variety of projects, including the development of a Next Generation (NextGen) Philanthropy program.
Samantha is passionate about community building and hosts weekly meditation classes that draw on Buddhist and Hindu practices to attempt to bridge the Eastern-Western wellness binary. She volunteers with Insight Meditation Society's Los Angeles branch, and also hosts a weekly book club for fellow Jews on intersectional American literature as related to Jewish tradition, identity, race, gender, spirituality, food, popular culture, and counter-culture. In 2020, she was awarded a Jewish Changemakers Fellowship in Social Justice and Social Change, and in November 2021, she will complete her training as a perinatal Doula. A classically-trained Flute player and Ballet dancer, who has danced with American Ballet Theatre, Boston Ballet, and Joffrey Chicago, Samantha is also a skilled printmaker, with a concentration in etching. She counts Maya Angelou, Louise Bourgeois, and RuPaul as her role models.