Team / Tommy R. Morris
Tommy R. Morris
Youth Justice, Program Associate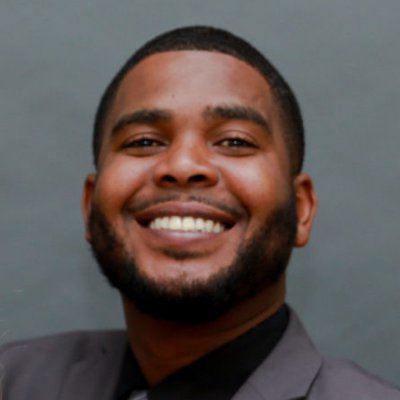 I am an advocate for those who grow up believing they come from nothing. I want to be a voice for the voiceless. I want to be that direct example in my community that with the right support, encouragement and opportunity anything is possible. In Los Angeles county we lock up more kids than some states in our country do all together. It is time we connect our youth with the necessary resources to make sure they have a legit shot at a successful life. Too many times the people closest to the problems are the ones furthest from the solutions, it has become my passion to change that.
Tommy Morris serves as the Program Associate for the Youth Justice Team at Liberty Hill, where he supports building and maintaining relationships with community and foundation partners in the youth justice space. With the ultimate goal of ending youth incarceration as we know it in Los Angeles county while building a nurturing, holistic youth development framework through grantmaking, capacity building, promoting civic engagement, and policy reform work.
Previously Tommy served as Executive Assistant for the Anti-Recidivism Coalition (ARC) where he tirelessly fought to support the organization's mission of ending Mass Incarceration in the state of California. Tommy worked intimately with ARC's Policy team and ultimately began leading the organization's Census and Redistricting efforts. In spring of 2021 Tommy was named 1 of 8 coaches for the Formerly Incarcerated Convicted People & Families Movement's (FICPFM), Organizer Training Fellowship, for the fall cohort. Prior to his position at ARC Tommy was a fellow at the Roy & Patricia Disney Family Foundation where he found his passion for Philanthropy and addressing the gaps between grassroots organizations and funding opportunities.
As a teenager, Tommy fell victim to the Juvenile Justice System. While incarcerated, he continuously strived to better himself and vowed not to leave prison the same way he had entered. He not only earned and received a General Education Diploma but also began his undergrad studies at Coastline Community College and Fresno Pacific University. Throughout his life lessons and experiences, he has tirelessly sought opportunities to assist and educate others on not making the same mistakes he made early in his youth. This has become not only his passion but his lifelong mission.
Tommy continuously strives to be an advocate for Social Justice issues such as Criminal Justice Reform and Community Organizing. He especially wants to address the overwhelming disparities faced by Black male youth involved in Los Angeles County's Juvenile Justice System. He diligently works on being a direct example of 'changing the narrative' surrounding those formerly incarcerated.
Raised in Inglewood, California, Tommy is an alumnus of The Los Angeles Film School for Recording Arts. In every spare moment, Tommy enjoys spending time with his children and family.