To donate, please scroll down below.
The X Fund
Committed to bringing about lasting social change, The X Fund is a women's giving circle that makes annual grants to non-profit organizations that enable women and girls to reach their potential, strive for economic justice and live free of discrimination and violence.
Donate/Become a Member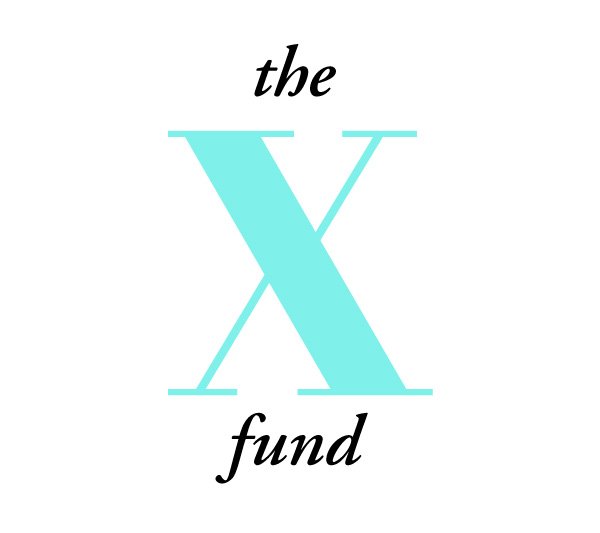 Our Mission
THE X FUND is a woman's giving circle established in 2014 to address the needs of women and girls in Los Angeles and is committed to bringing about lasting social change. The X Fund makes annual grants to nonprofit organizations that enable women, girls, and gender expansive individuals to reach their potential, strive for economic justice and live free of discrimination and violence. Eligible grantees may directly provide services or promote change through policy reform with a focus on any of the following areas:
EMPOWERING WOMEN
Empowering women and girls through education, advocacy, job training, childcare, parental leave, and sick leave.
ERADICATING CRIMES
Eradicating crimes against women and girls, and providing support to victims of human trafficking, rape, and domestic violence.
WORKING FOR EQUITY
Working for equality for women and girls by eradicating pay disparity, fighting to secure reproductive freedom and civil rights, eliminating homelessness and poverty, and welcoming women refugees and immigrants.
SPECIAL CONSIDERATION
Special consideration will be given to women-led organizations and to organizations whom a grant of $15,000 will be impactful.
Why The X Fund vs. The XX Fund? 
This year, The XX Fund giving circle celebrates its 10th anniversary of bringing about social change in Los Angeles. To continue expanding on the great work of our donor community—and while staying connected to who we are—we're excited to announce that we'll be evolving the giving circle name to: The X Fund! 
This name change comes at a pivotal time in the gender justice movement and builds upon the inclusivity we are working to foster by better representing the multiple intersecting forms of our vision of gender justice. We are committed to ensuring trans women and nonbinary individuals are included, represented, valued, and empowered. 
Executive Committee
Amy Elaine Wakeland
Amy Elaine Wakeland is a public policy expert, social justice advocate, and champion for children and families across our city and the world. Her work is focused on combating sexual and domestic violence, strengthening opportunities for women and girls, and serving our city's most vulnerable residents. As First Lady of Los Angeles, she has played an instrumental role in addressing a wide range of challenges. She helped lead the campaigns to raise LA's minimum wage, double the size of LA's Domestic Abuse Response Team program, and dramatically boost girls' sports participation at LA's parks and recreation centers.
Tracy Gray
Tracy Gray is the Founder and Managing Partner of The 22 Fund (The 22), an impact, growth equity/advisory firm with a mission of creating the clean, quality jobs of the future by increasing the global competitiveness of manufacturing companies, intentionally targeting women- and BIPOC-owned businesses. She is a Board Director for Applife Digital Solutions, Inc (OTC: ALDS), a publicly-traded, fully-reporting, start-up incubator/venture studio, and the California State University, Dominguez Hills Philanthropic Foundation Endowment.
Andrea Blaugrund Nevins
Andrea Blaugrund Nevins is an Academy-Award nominated documentary filmmaker whose work has appeared on HBO, Showtime, ABC, NBC, A&E, Lifetime, iTunes and Hulu. In addition to being a co-founder of the X Fund, she has served on the UNICEF board of Southern California for the past decade, and was also a founder of Ikar, a post-denominational Jewish congregation and community founded in Los Angeles and led by Rabbi Sharon Brous. She and her husband, David Nevins, both from the East Coast, are proud to be raising their three children in Los Angeles.
Teresa Cisneros Burton
Teresa Cisneros Burton is an attorney at Focusing Philanthropy where she manages several domestic grants. She has also worked as a Deputy City Attorney in San Francisco and Los Angeles and as Senior Compliance Director at CityView. Teresa has been actively engaged in several nonprofits and serves on the board of the Los Angeles Conservation Corps and the Getty House Foundation. Teresa lives in Los Angeles with her husband Sean Burton and their two children.
Julie Hermelin
Julie Hermelin is a producer, filmmaker and community organizer working at the intersection of activism and popular culture with a particular focus on gender justice, women in politics and voter mobilization. In addition to being co-chair of The X Fund, she is a co-founder/producer of 50/50 Day, sits on the board of Reboot, the advisory council of Liberty Hill and is a Wexner Heritage Fellow. A Michigan native, she enjoys raising her three spirited sons as Los Angelenos.
Meiko Takayama
Meiko is a visionary CEO and entrepreneur, founding AWE, the leading enterprise solutions company focused on helping clients create sustainable workplace cultures through Learning and ERG Solutions. A 26th generation rebel born of immigrant parents, Meiko is a connector, a global change agent, and a tireless advocate for equity in the workplace. She is a sought after thought leader and expert and speaks annually to thousands of professionals on the topics of diversity in the workplace, branding, networking, sponsorship, unconscious bias and storytelling in business.
Sarah Vaill
Sarah Vaill is Vice President, Programs, leading the networks and collaboratives managed at Panorama Global, a platform for social change that partners with nonprofits and philanthropy. Most recently director of the donor advised fund program and its grantmaking at Liberty Hill Foundation, Sarah Vaill has spent nearly 30 years working at inflection points of gender, justice, human rights, and philanthropy in the US and globally. She held senior roles at V-Day Karama, Parents International Ethiopia, and the Global Fund for Women, and is a co-founder and Board member of Social & Environmental Entrepreneurs, a fiscal sponsorship agency based in Los Angeles serving 200 activist projects and organizations.
Shana Weiss
Shana Weiss is a community organizer whose work encompasses elements of advocacy, communications and philanthropy. In addition to serving as the Co-Chair of the Planned Parenthood's Leadership Council, she is currently serving as the Vice-Chair of the Liberty Hill Foundation working on elements of fund development, messaging and strategic planning. Her work focuses on women's empowerment, reproductive freedom, immigration policy and restorative justice.
Susan Genco
Susan Genco–After graduating from Wellesley College and Harvard Law School, Susan embarked on an adventurous career in the music and media business culminating in her current position as Co-President of Azoff MSG Entertainment working alongside Irving Azoff.
2023-2024 Finalists and Nominations
As a donor or member of the X Fund, you will be eligible to attend the 2023-2024 kick-off reception, engage, and vote.
Annual Membership
The X Fund has 3 tiers of Membership:
X – Over 35, $1000 minimum annual contribution
NXT X – 25-35, $500 minimum annual contribution
X Junior – Under 25, $250 minimum annual contribution
All members enjoy full voting privileges.
Donate Now
Please Note
Making the donation by credit card will incur a third-party transaction fee of 3.3%, which is added below in the payment options for membership, putting the total at $1,035, $520, or $260 depending on the membership level. To ensure seamless processing of your donation, please be sure to enter your name and address exactly as shown on your credit card billing statement, matching any use of middle initials or street abbreviations.
Having trouble with this online transaction?
Liberty Hill donor service staff can help you at 323-556-7200 during business hours.
Liberty Hill Foundation is a non-profit 501(c)(3) organization. Our federal tax identification number is 51-0181191.
Contributions are tax-deductible to the extent that the law allows.
Please consult with your tax advisor regarding the deductibility of your donation.