Fellowship Program
Environmental Leadership Initiative
The Environmental Leadership Initiative (ELI) offers aspiring leaders a transformative experience in environmental justice through training, mentorship, and community-building.
Download Overview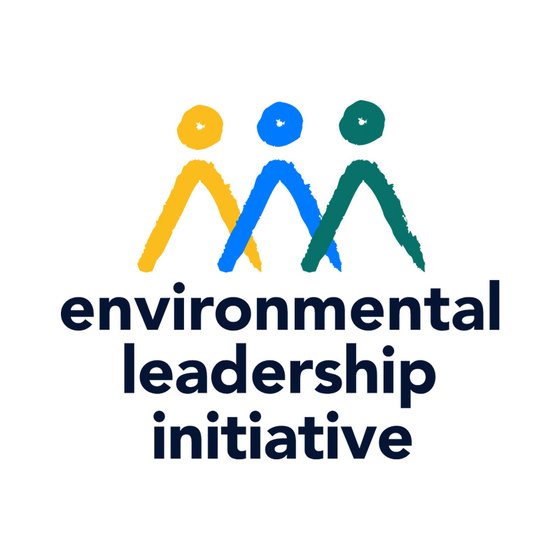 For years, Liberty Hill has provided critical training and capacity building to community activists leading grassroots organizing for Environmental Justice in L.A. We're excited to announce the expansion of this work through our new Environmental Leadership Initiative (ELI)—a fellowship program that empowers and offers grassroots community leaders from across California a transformative experience in environmental justice!
This program is hosted by Liberty Hill Foundation, through the generous support and investment from the Hewlett Foundation and Packard Foundation. We work in partnership with the community-based Advisory Board who have helped shape this initiative.
Power-Building with Emerging Leaders
Through this immersive program, participants will deepen their understanding of Environmental Justice principles, engage in collective movement-building work, and develop the skills necessary to create lasting impact through a combination of:
Learning Modules & Collaborative Projects
Mentorship Opportunities & Networking
Personalized Liberatory Coaching
Meet Our ELI Advisory Board
The ELI Advisory Board plays a critical role in the Environmental Leadership Initiative, helping shape and develop the vision for the program. They are a guiding table of individuals from across the state of California with a variety of expertise, experiences, and backgrounds.
Juan Flores
Juan is a Community Organizer for the Center on Race, Poverty, and the Environment (CRPE) and is lead organizer for CRPE's Climate Justice Campaign to stop fracking and other extreme methods of oil extraction. Under his leadership, Juan has led organizing efforts to achieve a comprehensive state law that will provide a 2,500 feet buffer zone from oil extraction in California's communities.
Darryl Molina
Darryl is the Executive Director for Communities for a Better Environment, a 45-year-old statewide environmental justice organization based in California. She co-chaired the Stand Together Against Neighborhood Drilling-Los Angeles Coalition (STAND LA) to end neighborhood oil drilling in the City of Los Angeles and was instrumental in leading the passage of Clean Up Green Up, a City of Los Angeles ordinance that is one of the first Environmental Justice Green Zone Policies in the nation. She has worked on the passage of statewide energy and climate policy and has worked to advance local clean energy and transportation goals. Darryl serves on the boards of the California Environmental Justice Alliance and the Climate Justice Alliance.
Grace Anderson
Grace is a queer dreamer, network weaver, and strategist working at the intersection of racial justice, healing justice, and environmental justice. Her commitment to building and maintaining relationships and networking weaving has positioned her to provide a unique and niche perspective on the field and insight into what's needed to build towards authentic, transformative, and joyful justice. She is unapologetic in her commitment to centering communities of color in her work. Grace approaches her work with intention, deep curiosity, limitlessness, and an unflinching orientation towards abundance and justice.
Angela Mooney D'arcy
Angela is Acjachemen, born in her ancestral homelands whose traditional territories include the area now known as Orange County, and raised in the ancestral homelands of the Osage, Kaw and Wichita Peoples. She has been working with Native Nations, Indigenous Peoples, grassroots and nonprofit organizations, artists, educators, and institutions on environmental and cultural justice issues for over twenty years. She is the Executive Director and Founder of Sacred Places Institute for Indigenous Peoples, an Indigenous-led, grassroots environmental justice organization dedicated to building the capacity of Native Nations and Indigenous Peoples to protect sacred lands, waters, and cultures.  She co-founded the United Coalition to Protect Panhe, an alliance of Acjachemen people dedicated to the protection of the sacred site Panhe and served on the Board of the Blas Aguilar Adobe Museum & Acjachemen Cultural Center for nearly a decade.
Sandi Matsumoto
Sandi is The Nature Conservancy's Director of the California Water Program. She leads a multi-disciplinary team focused on securing a sustainable and resilient water future for California. During her 19 years with TNC, she has worked at the nexus of water, agriculture, and the environment across the state, including by launching BirdReturns and TNC's efforts to implement the Sustainable Groundwater Management Act. She was a member of the first cohort of the Water Solutions Network, serves on the Advisory Council to the Public Policy Institute of California's Water Policy Center, is a board member for the Water Education Foundation and serves as an advisor to the emerging Environmental Leadership Initiative.
Amelia Vigil
Amelia is an Urban-Indigenous/Xicano, Two- Spirit, poet, outdoor educator, and identical twin. Their indigenous heritage is Picuris Pueblo from her father and Purepecha from her mother. Mixed Spanish/New Mexican. They have been involved with Bay Area American Indian Two-Spirit (B.A.A.I.T-S) since 2013 and joined the Board of Directors in 2015. Their advocacy and support of Indigenous self-determination are a constant in their life. Recently appointed the Liberated Paths: Youth Access to Nature (YAN) Grant and Program Manager. Amelia has earned degrees from Feather River Community College, Mills College and Institute for American Indian Arts with an MFA in Poetry.
Hazel Davalos
Hazel is the Co-Executive Director at the Central Coast Alliance United for a Sustainable Economy (CAUSE) leading social, economic, and environmental justice work in Santa Barbara and Ventura Counties. Hazel has received recognitions for her social change work, receiving a Latino Legacy Award "Community Advocate" Award as well as the "Women Taking Creative Risks" Award from the Santa Maria Women's Network. Hazel lives in Santa Maria, CA with her partner Guillermo and two children. She serves on the board for 805 UndocuFund, a disaster relief fund for undocumented immigrants and People Self-Help Housing, the largest local non-profit housing provider on the Central Coast.
Taylor Thomas
Taylor (they/she) calls Long Beach home, where they were born and raised, and continues to deepen their roots. They have supported organizing quality and affordable education, as well as working with folks experiencing homelessness. Taylor began their journey with EYCEJ as a member shortly, thereafter, eventually becoming an intern before transitioning into a staff role. They aim to combine art, sustainability, compassion, and social justice into a movement of love. Taylor was EYCEJ's Research and Policy Analyst and now serves as a co-director.
Michael Mendez
Dr. Mendez is an assistant professor of environmental policy and planning at the University of California, Irvine, an Andrew Carnegie Fellow, and Visiting Scientist at the National Center for Atmospheric Research (NCAR). He previously was the inaugural James and Mary Pinchot Faculty Fellow in Sustainability Studies and Associate Research Scientist at the Yale School of the Environment. In 2021, California Governor Gavin Newsom appointed Dr. Mendez to the Los Angeles Regional Water Quality Control Board which regulates water quality in a region of 11 million people.
Hop Hopkins
Hop is a Social Movement Strategist and Scholar who has been organizing for over twenty-five years at the intersections of race, class, gender and the environment. As director of organizational transformation at the Sierra Club, Hop is helping the largest, oldest and most influential organization in the environmental sector evolve into a commitment to anti-racism. He is a board trustee for The Midland School and sits on the Los Angeles Food Policy Council's Leadership Circle and has served on the boards of the Community Coalition for Environmental Justice, Western States Center, and People's College of Law.