Kirby Dick and Amy Ziering
Upton Sinclair Award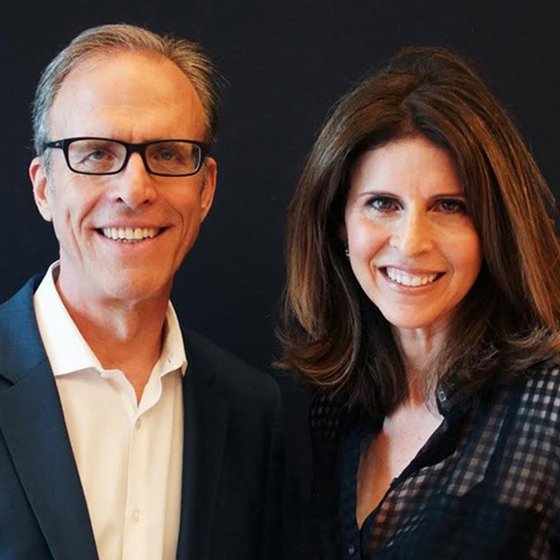 Liberty Hill Foundation is pleased to present the Upton Sinclair Award to Amy Ziering and Kirby Dick. As a filmmaking duo, they exemplify the muckraking spirit of Upton Sinclair – their documentary films have made our society think hard about rape culture, LGBTQ issues, and sexual abuse by Catholic priests. Their films have strengthened movements for social change and provoked policy changes in large institutions.
Most recently, they created a monumental exposé of rape culture on college campuses in The Hunting Ground. The film motivated thousands of U.S. colleges and universities to change sexual assault policies and inspired reform efforts around the world. The film received the Producer's Guild of America's Stanley Kramer Award, and was nominated for the Academy Award for Best Original Song for "Til It Happens to You" co-written and performed by Lady Gaga.
The issue of rape was also the focus of Kirby and Amy's documentary, The Invisible War, a groundbreaking investigation into the epidemic of rape crimes in the U.S. military, their institutional cover-ups, and the devastating toll they take on families. Within days of viewing the film, the Secretary of Defense changed military policy and spurred Congress to pass 35 reforms. The film won two Emmy Awards for Best Documentary and Outstanding Investigative Journalism; the 2012 Independent Spirit Award for Best Documentary; a Peabody Award; and was nominated for an Academy Award.
Amy and Kirby also collaborated on Outrage – an indictment of the hypocrisy of powerful, closeted politicians and the institutions that protect them, which received an Emmy nomination for Outstanding Investigative Journalism; and on Derrida, a complex portrait of the world-renowned French philosopher Jacques Derrida. But they have solo careers too.
Amy has worked with top musicians including Academy Award winning composer Ryuichi Sakamoto, Mary J. Blige, and Lady Gaga. She is a frequent commentator on CNN and MSNBC, and has appeared on The Daily Show and Good Morning America. Mother to three daughters, she is also an advocate for animals, the environment and foster youth.
A.O Scott of the New York Times called Kirby, "one of the indispensable muckrakers of American cinema." He directed the Oscar-nominated Twist of Faith, a heartbreaking story of a man confronting the trauma of child sexual abuse by a Catholic priest and This Film Is Not Yet Rated, an investigation of the MPAA's secretive film ratings system. Kirby is on the advisory board of SurvJustice, which increases the prospect of justice for all survivors of sexual violence through effective legal assistance, policy advocacy, and institutional training.
Amy and Kirby have been honored with the 2012 Nestor Almendros Prize for Courage and Filmmaking and the 2013 Ridenhour Documentary Film Prize for their searing, inspiring work.