Jared Rivera
Wally Marks Changemaker Award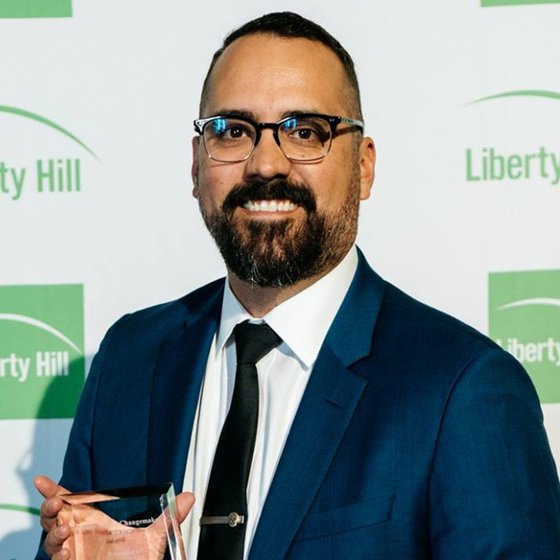 Jared Rivera was born in California's Central Valley, before moving with his family to Southern California's Inland Empire at the age of five. He first became involved in Chicano student activism as a member of Movimiento Estudiantil Chicano/a de Aztlan (MEChA) in high school, and continued his activism at UC Berkeley, where he earned a bachelor's degree in social welfare in 2000.
Upon graduation, Rivera began his career as a community organizer with the PICO National Network (now Faith in Action), before becoming executive director of the organization's Los Angeles affiliate L.A. Voice in 2003. During eight years with PICO, Rivera worked to expand affordable housing in Los Angeles and led efforts to promote immigration reform and citizenship across the city. Rivera joined SEIU's California State Council in 2010, where he worked to pass Proposition 30, and coordinated the union's efforts toward comprehensive immigration reform by organizing press conferences, citizenship workshops and "know your rights" trainings across the state.
In 2016, Rivera served as labor director of the Hillary Clinton for President campaign for both the California primary and Nevada general election. In 2017, Rivera became political director of California's largest local union, SEIU Local 2015. In this role Rivera has launched a new civic engagement program called Democracy Schools, which aims to educate and activate over 375,000 long-term care workers across the state.
Rivera lives in Los Angeles with his amazing wife Janina and his son Romero. They are eagerly awaiting a new addition to their family in 2019. He has proudly served on Liberty Hill Foundation's Board of Directors since 2014.