Senator Holly J. Mitchell
Upton Sinclair Award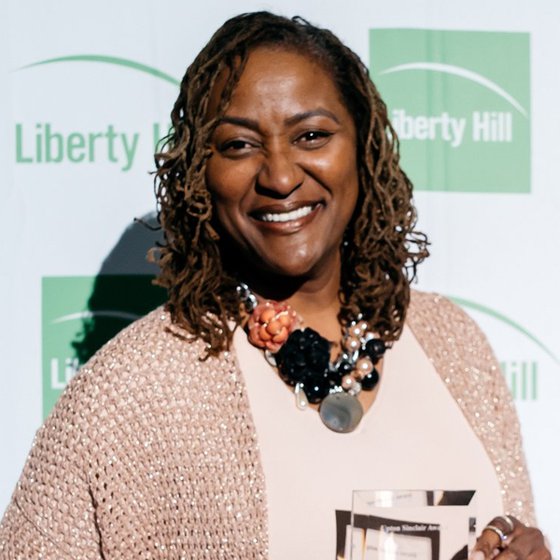 A third-generation Angeleno, Sen. Holly J. Mitchell is the proud daughter of career public servants and the protégé of community leaders who instilled in her a passion for service. She continued her family legacy of "firsts" when she was named the first African American to chair the powerful Senate Budget and Fiscal Review Committee in December 2016. Less than two months later, a profile in the Los Angeles Times described Mitchell as "the Legislature's moral compass."
She proved to be just that in 2017 and 2018, when she oversaw the adoption of consecutive state budgets of nearly $200 billion each, and won wide praise for directing funds to elementary and college students, the healthcare systems and long-neglected programs to assist infants, the elderly, youth and working families. In recognition of her work, the five-member Los Angeles County Board of Supervisors presented her with its Distinguished Legislator Award.
Mitchell, the mother of a teenage son, has devoted her professional life to creating a California where all children thrive. She has led the charge to reform the criminal and juvenile justice systems, as well as expand access to healthcare, early care and education, in addition to securing women's reproductive health, improving the foster care system and ending the trafficking of minors. She is a passionate defender of women's rights and the environment.
In addition to fighting for a budget that better serves the more vulnerable among us, Mitchell joined up with Sen. Ricardo Lara to author a package of criminal justice reforms that place a greater emphasis on prevention, rehabilitation and maintaining family cohesion. Six of those measures have been signed into law.
Mitchell previously headed California's largest child and family development organization, Crystal Stairs, and worked for the Western Center on Law and Poverty. These experiences gave her valuable insight into how to improve services for diverse communities, whose needs were not being addressed by state or local governments.
With nearly 60 bills signed into law, Mitchell's other groundbreaking successes include improving human services, expanding access to healthcare, defending the civil rights of minorities and the undocumented, and reducing the number of children growing up in poverty.
Mitchell sits on the Senate Health Committee, the Joint Committee on Rules, the Public Safety Committee, the Labor and Industrial Relations Committee, and the Insurance, Banking and Financial Institutions Committee. She also chairs the Senate Select Committee on Women and Inequality, which she founded. In January, 2018, she was named vice chair of the Joint Committee on Rules Subcommittee on Sexual Harassment Prevention and Response.
Mitchell has been cited for her outstanding leadership by more than 100 community and business groups, including Courage Campaign, Sierra Club, United Cerebral Palsy Association and the Greater Los Angeles African American Chamber of Commerce. She was named the 2017 Lois DeBerry Scholar by Women in Government Leadership, and received the very first Willie L. Brown Jr. Advocacy Award from the California Black Lawyers Association. The National Conference of State Legislatures also elected her to its national Executive Committee. Her advocacy for the expansion of mental health services earned her the Legislator of the Year Award from the National Alliance on Mental Illness California, as well as the 2017 California Champion of Mental Health recognition from Mental Health California. She also served as Faculty in Residence at Rutgers University in 1997, and has served as Legislator in Residence at Mount St. Mary's University since 2016.