Harold & Stephanie Nemeth Bronson
Creative Vision Award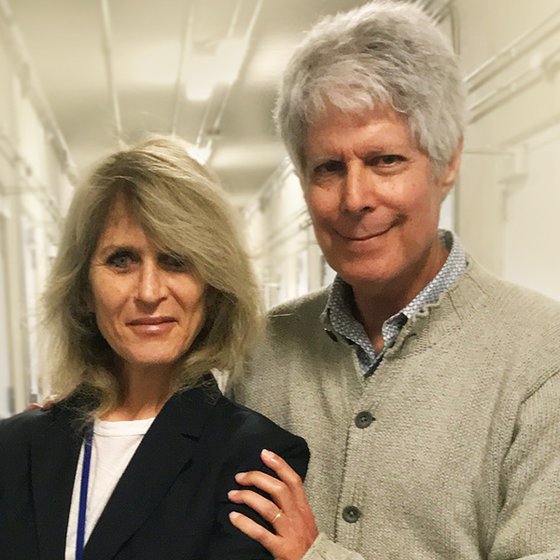 Creative Vision Award
Each year, Liberty Hill presents its Creative Vision Award to individuals who have combined their artistry and activism to make exceptional contributions to the cause of social justice.
If L.A. is a city of many centers coming together, then Harold and Stephanie Nemeth Bronson are quintessential Angelenos. Both Los Angeles natives and UCLA graduates, they put their philanthropy to work in multiple areas, thoughtfully considering the impact of each of their donations. They also craft their own initiatives to bring people and organizations together.
Harold co-founded the Rhino Records label and co-ran the company with Richard Foos for 24 years. Rhino's Gary Stewart introduced them to Liberty Hill, which recommended a slate of organizations that needed financial support. Harold, Richard, and Gary also became individual supporters of Liberty Hill. It was important for Richard and Harold to run their company humanely. During the Clinton administration, Secretary of Labor Robert Reich came to Rhino's offices to present the company with a Corporate Citizenship Award, the only one presented to an entertainment company. After leaving the company, Bronson worked on a variety of film projects, and has had two books published on the history of popular music. Last year he joined the board of the UCLA Film & Television Archive.
Stephanie is a licensed psychotherapist in private practice. She serves as the vice president of the board of Teen Line, and is currently halfway through a four-year term on the grant screening board of the Every Child Foundation. A great fan of the giving circle model, she has enthusiastically joined all the giving circles she has learned about through Liberty Hill. She also belongs to an illustrious group of Liberty Hill donor-activists who have been arrested for civil disobedience due to her participation as a clinic defender during the days when groups like "Operation Rescue" were trying to block access to abortion clinics. The Bronsons are longtime and stalwart supporters of Planned Parenthood and the organization's health services and political activism.
Harold and Stephanie have been donor advised account holders at Liberty Hill for 20 years. For the past five years, the Bronsons have funded an internship program at Liberty Hill for students from UCLA's Luskin School of Public Affairs. "It's a win-win," says Harold. "The scholars get hands-on experience, and Liberty Hill benefits from knowledgeable and motivated students."
This month Harold and Stephanie are celebrating their 30th wedding anniversary. They are parents of two adult children, Spencer and Greer.