2021 Upton Sinclair Honoree
Ai-Jen Poo
National Domestic Workers Alliance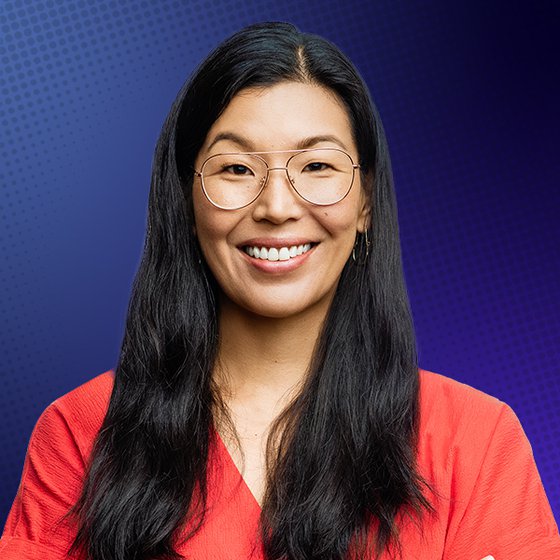 Ai-jen Poo is the co-founder and Executive Director of the National Domestic Workers Alliance, a non-profit organization working to bring quality work, dignity and fairness to the growing numbers of workers who care and clean in our homes, the majority of whom are immigrants and women of color.  In 12 short years, with the help of more than 70 local affiliate organizations and chapters and over 200,000 members, the National Domestic Workers Alliance has passed Domestic Worker Bills of Rights in 9 states and the city of Seattle, and brought over 2 million home care workers under minimum wage protections.
Ai-jen believes the future can be glimpsed in the margins of our economy and society -- both the potential threats on the horizon and the solutions.  Despite how important the work of caring and cleaning is to millions of American working families, domestic work has always been among the most undervalued and vulnerable jobs in the economy. It has existed outside of existing frameworks for social protection and benefits and yet is increasingly defining of the future of work.  As independent and contracted work becomes more the norm, more of the workforce struggles with similar conditions to domestic workers. And, economists widely agree, especially in light of the growing aging population, the demand for care work will only increase in coming years. Already, care work is consistently one of the fastest growing segments of our workforce -- one that won't be outsourced or automated. The experiences and innovation of domestic workers and the National Domestic Workers Alliance are instructive for shaping a dignified future of work for all. 
Creativity and innovation are embedded in the DNA of the National Domestic Workers Alliance. 
NDWA Labs is the innovation arm of the organization, which recently launched its first product, Alia. Alia is a groundbreaking technology platform that provides benefits such as paid time off and life insurance to domestic workers who have previously been unable to access a safety net. 
NDWA has also pioneered a cultural organizing strategy to build a narrative about the dignity of work and the full humanity of women. Toward that goal, NDWA partnered with Participant Media and Oscar-winning director, Alfonso Cuarón, to shine a spotlight to the over 2.5 million domestic workers in the United States with the film, Roma. 
In 2011, Ai-jen launched Caring Across Generations to unite American families in a campaign to achieve bold solutions to the nation's crumbling care infrastructure. The campaign has catalyzed groundbreaking policy change in states including the nation's first family caregiver benefit in Hawaii, and the first long-term care social insurance fund in Washington State. Her widely acclaimed book The Age of Dignity: Preparing for the Elder Boom in a Changing America helps Americans make meaning of the need and opportunity in the elder boom -- to improve access to care for all families while ensuring a strong care workforce for the future.  Noted political activist and feminist organizer Gloria Steinem called it "an urgent and irresistible book," underscoring the overall message of The Age of Dignity: "people getting older is not a crisis, it's a blessing." 
Ai-jen Poo is also a leading voice in the women's movement. In 2019 along with Ceclie Richards and Alicia Garza, Ai-jen co-founded SuperMajority, a new home for women's activism, training and mobilizing a multiracial, intergenerational community who will fight for gender equity together. Ai-jen serves as a Senior Advisor to Care in Action, a nonprofit, nonpartisan group dedicated to fighting for a civic voice for millions of women of color, particularly domestic workers in the United States.
She has been recognized among Fortune's 50 World's Greatest Leaders and Time's 100 Most Influential People in the World, and she has been the recipient of countless awards, including a 2014 MacArthur "Genius" Award.  Ai-jen has been a featured speaker at TEDWomen, Aspen Ideas Festival, Cannes Lions Festival of Creativity, Skoll World Forum, and the Obama Foundation Inaugural Summit. She has made TV appearances on Nightline, MSNBC, and Morning Joe, and her writing has been featured in The New York Times, The Washington Post, TIME, Maire Claire, Glamour, Cosmopolitan and CNN.com among others. Ai-jen has been an influential voice in the #MeToo movement and attended the 2018 Golden Globe Awards with Meryl Streep as part of the launch of #TimesUp.
Ai-jen served as a member of the Bill and Melinda Gates Foundation sponsored Partnership for Mobility from Poverty, currently serves as a trustee of the Ford Foundation and a member of the Democratic National Committee. She has a BA from Columbia University and honorary doctorates from Smith College, the New School, and the City University of New York.