2021 Upton Sinclair Honoree
LaTosha Brown
Black Voters Matter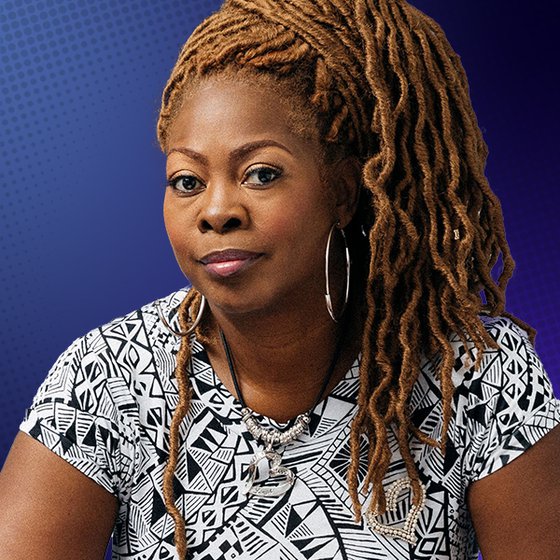 LaTosha Brown is an award-winning visionary thought leader, institution builder, Cultural Activist and Artist, and Connector. She is a nationally recognized, "go-to" expert in Black Voting Rights and Voter Suppression, Black Women's Empowerment, and Philanthropy. 
Her voice is the nexus between the Civil Rights Movement, the Black Power Movement, and Black Lives Matter.
"There is power in my voice! It is a divine gift that I use to connect different worlds. I bridge the philanthropy world to the grassroots community, traditional politics to grassroots politics, and practitioners to the scholarship of movement building."
LaTosha is the Co-Founder of Black Voters Matter, Black Voters Matter Fund and Black Voters Matter Capacity Building Institute. These initiatives are designed to boost Black voter registration and turnout, as well as increase power in marginalized, predominantly Black communities. 
LaTosha is also the Visionary, Founder and Co-Anchor of a regional network called the Southern Black Girls & Women's Consortium. This is $100 million, 10-year initiative to invest in organizations that serve Black women and girls. The goal of the consortium is to create a new approach to philanthropy by allowing every component of the program, inception to execution, to be created by Black girls and women in the South.
Ms. Brown is also the 2020 Hauser Leader at the Center for Public Leadership at Harvard Kennedy School, the 2020 Leader in Practice at Harvard Kennedy School's Women and Public Policy Program, and a 2020-2021 American Democracy fellow at the Charles Warren Center at Harvard.
What's Next?
LaTosha has worked in 23 different countries to include Kenya, Guyana, and Brazil. Her next mission involves resourcing and empowering women across the Diaspora. "I don't want women to be seen as victims; they are the problem solvers for the world. I am convinced that Black Women are going to liberate the world!"
In the Media
Ms. Brown has received numerous awards and accolades for her work. She has been featured on ABC, CBS, CNN, Democracy Now, and PBS. Her Op-Eds have been showcased in the New York Times, Politico and Essence. Her work has also been highlighted in several docuseries: What's Eating America?,  American Swamp, and Finding Justice. To learn more about LaTosha, please visit www.ms.latoshabrown.com