Environmental & Climate Justice
Liberty Hill Environmental Justice Campaign CUGU Lands Award for Excellence in Green Community Planning
Exciting environmental news from one of Liberty Hill's long fought, diligently worked campaigns.  On Thursday, June 22 the policy known as Clean Up Green Up was honored with the American Planning Association (APA LA) award for Excellence in Innovation in Green Community Planning at the 2017 L.A. Awards.
According to APA LA, the annual soiree recognizes the exceptional efforts being carried out by urban planners, advocates, elected officials and others to make great communities happen. The even gathered our region's most active and innovative urban planning professionals, including professionals from cities, agencies, non-profits, and consulting firms.
The Clean Up Green Up policy campaign led by the L.A. Collaborative for Environmental Health & Justice was signed into law by Mayor Garcetti on April 22, 2016, establishing the first, municipal-level environmental justice land use policy in any major city in the U.S.  The policy is unique in its significant provisions to advance health equity in communities suffering from structural barriers to health embedded in the built environment and posed by the concentration of hazards from industry, transportation and goods movement corridors.
The ordinance designates three special districts in three low income, and largely Latino and immigrant communities of Boyle Heights on the Eastside, Wilmington in the harbor area, and Pacoima and Sun Valley in the eastern San Fernando Valley.  Community support was built through on-the-ground organizing efforts in each of these neighborhoods by grassroots organizations with deep historic ties to their communities. These members of the L.A. Collaborative included: Pacoima Beautiful, Union de Vecinos in Boyle Heights, Communities for a Better Environment (CBE) and Coalition for a Safe Environment (CFASE) in Wilmington.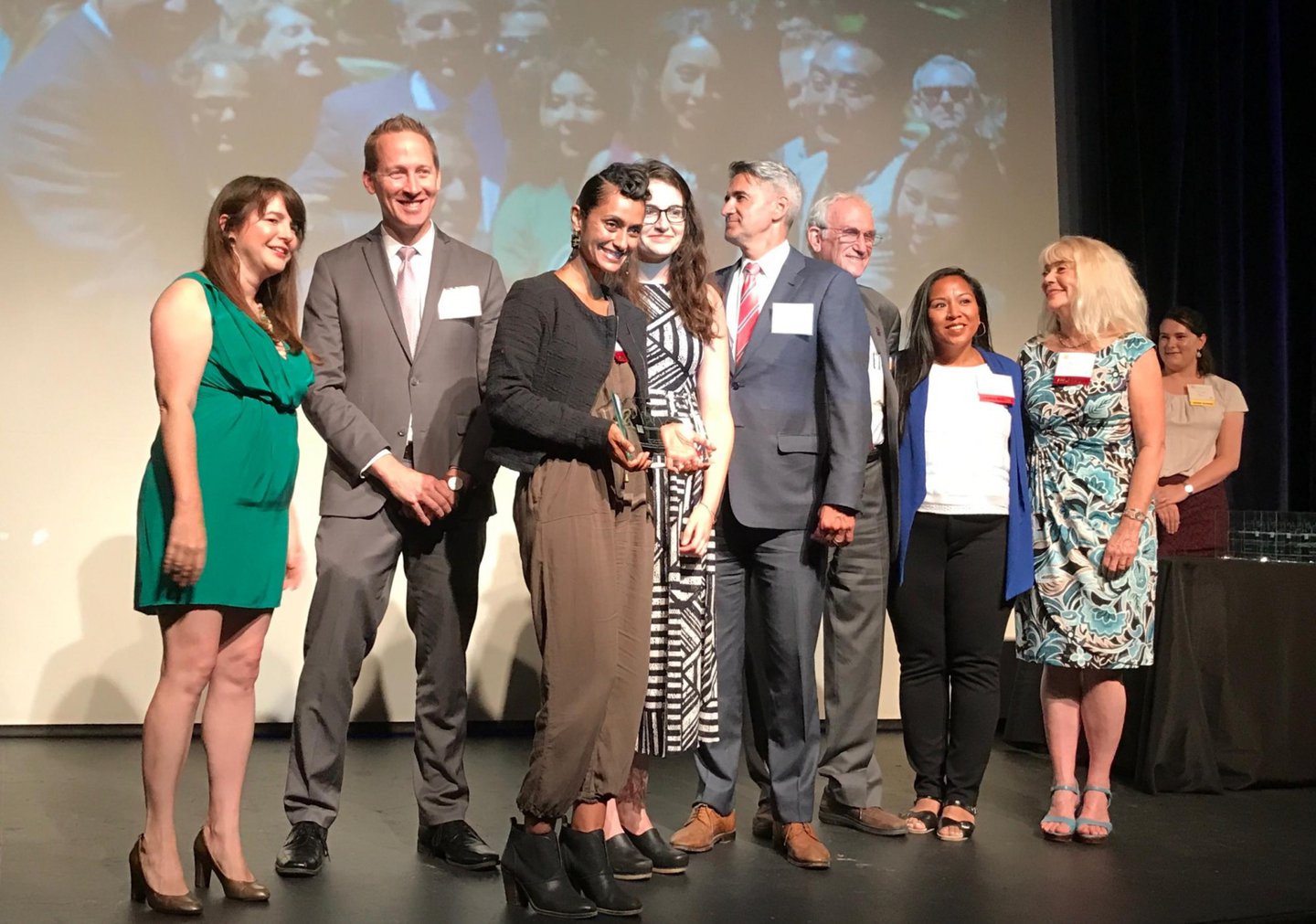 Over the course of a nearly ten-year period, this ground-breaking, community driven policy initiative won geographic "Green Zone" designations, which now require stronger land use standards to address the historic, disproportionate pollution exposure in those three low income, Latino and immigrant neighborhoods and related health inequities.  With a strong research base, resident organizing, innovative policy design, coalition-building and highly effective political strategy, the Clean Up Green Up campaign offers significant lessons in how to wage a successful policy campaign that will bring both short and long-term benefits to environmental justice communities, as well as inform the broader public health and community development fields as they strive to positively impact the built environment.  
Learn more about Clean Up Green Up here.