Economic & Housing Justice,Youth & Transformative Justice
Monumental Victories for Housing & Economic Justice and Youth & Transformative Justice!
This summer also saw some major developments in the fight to end youth incarceration as we know it, as well as the continued work to ensure tenants know their rights and people stay housed amidst the homelessness crisis.
L.A. County BOS Motion for Right to Counsel
On July 11th, the County of Los Angeles Board of Supervisors voted 5-0 in favor of a motion directing the Department of Consumer and Business Affairs to draft an ordinance for a Right to Counsel in unincorporated L.A. If passed, the future ordinance would codify Right to Counsel, a program that would provide free legal representation to tenants faced with eviction. This is truly a watershed moment and a major step forward for tenants' protection rights and Housing Justice in L.A. Liberty Hill's Housing Justice team along with our key partners was present to provide public comment. Thank you to all of the community advocates, organizers, and partners who continue to fight long and hard to make this victory a reality!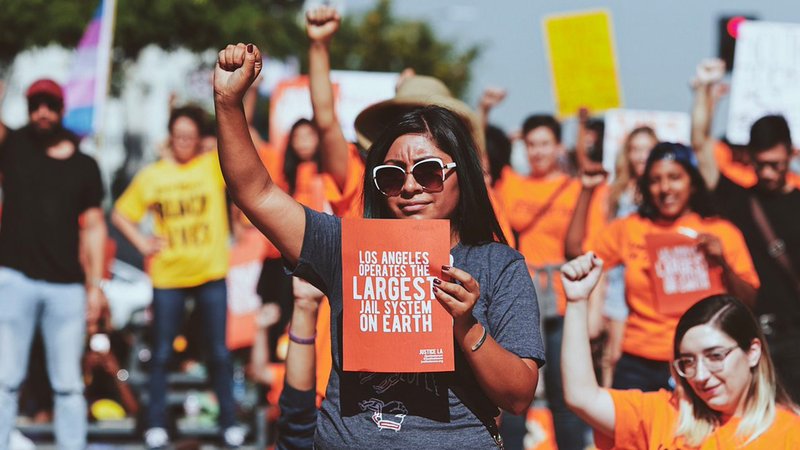 L.A. County Courts Limit Cash Bail
In a momentous step towards justice transformation, new bail policies in L.A. County Courts will severely limit use of cash bail. This decision marks a major victory for fairness, equality, and human rights in the County of Los Angeles. Limiting cash bail is a critical milestone that directly addresses the systemic inequalities within the criminal justice system, targeting the unjust practice of detaining individuals solely based on their inability to pay bail, regardless of their innocence or guilt. This transformative move emphasizes that wealth should not determine one's freedom and dignity. Liberty Hill acknowledges the invaluable efforts of organizations like Dignity and Power Now (DPN), Justice LA, and many others who played a significant role in making this achievement possible. Their unwavering dedication, organizing, advocacy, and commitment to social justice have been instrumental in bringing about this momentous change.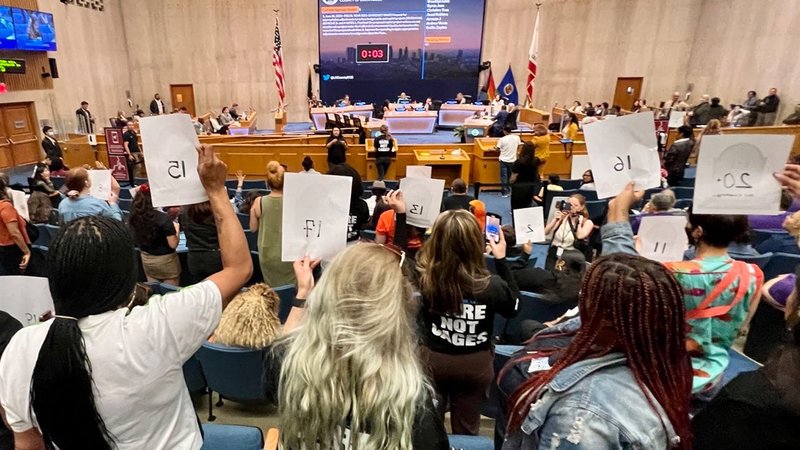 Measure J Ruled Constitutional
Last month, an appellate court reversed a previous ruling by a Los Angeles County Superior Court judge, and upheld the constitutionality of Measure J. The initiative was approved by more than 2.2 million L.A. County voters in the November 2020 election. It requires that 10% of locally generated, unrestricted county money—which amounts to an estimated $300 million annually—be allocated to services like housing, mental health treatment, diversion programs, youth development, and other community investments. This significant victory marks a crucial step forward for Youth & Transformative Justice advocates—including Liberty Hill's community partners Re-Imagine L.A., Dignity and Power Now, and La Defensa and others —and their efforts to affect positive change and address racial inequities in the system.