Corporate Spotlight,LGBTQ & Gender Justice,Youth & Transformative Justice
On the Frontlines Spotlights
Liberty Hill is proud to support the work of social justice organizations and their efforts to create a more just and equitable Los Angeles for all. From advocating for Racial Justice to advancing LGBTQ & Gender Justice, Liberty Hill grantees are making an impact!
TODEC Legal Center Visits LA Dodgers & Gets Visit From Governor Newsom
Recently, Liberty Hill partnered with the Los Angeles Dodgers Foundation (LADF) to host TODEC Legal Center— a Liberty Hill grantee that works to empower disenfranchised immigrant communities in the Inland Empire to become economically, socially, educationally, and civically self-sufficient. The organization surprised a group of local migrant farmworkers with a trip to Dodgers Stadium for a game!
As part of their visit, the group met with Los Angeles Dodgers Foundation staff and got the chance to meet L.A. Dodger Julio Urias who shared his migration story with the group. We'd like to thank the Los Angeles Dodgers Foundation and TODEC for partnering with us to celebrate and honor migrant and farmworker communities!
Also, as part of an official visit this past weekend in preparation for Tropical Storm Hilary, Governor Gavin Newsom met with community leaders across Southern California, including visiting a call center run by the TODEC that connects communities with the support they need. To learn more about TODEC and their empowering work, visit todec.org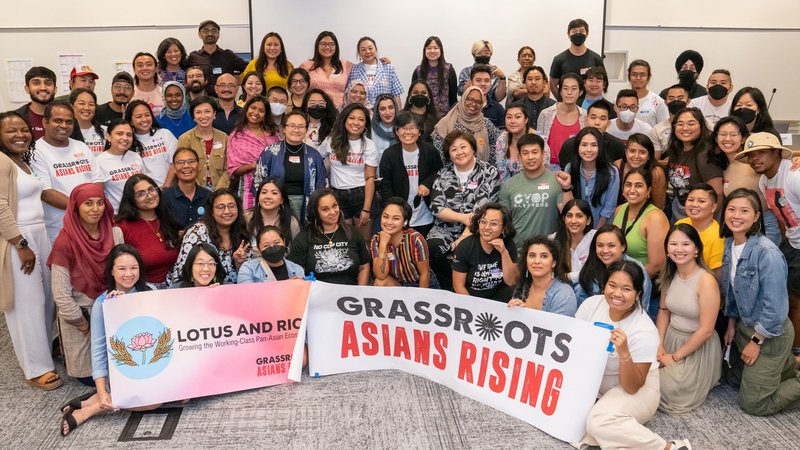 Grassroots Asians Rising National Conference
With nearly 100 community organizers in attendance, Liberty Hill community partners Grassroots Asians Raising (GAR) hosted their National Convening earlier this summer in Los Angeles. The convening gathered 36 member organizations and movement allies from across the nation to deepen theory and practice around working-class pan-Asian base-building, developing working-class leadership, fighting violence against Asians, climate justice, and combating growing conservative forces in Asian communities. With each of GAR's convenings, organizers and directors continue to find the absolute necessity of this movement building vehicle, an alliance that is grounded in grassroots working-class immigrant and refugee leadership towards a larger and broader vision for justice.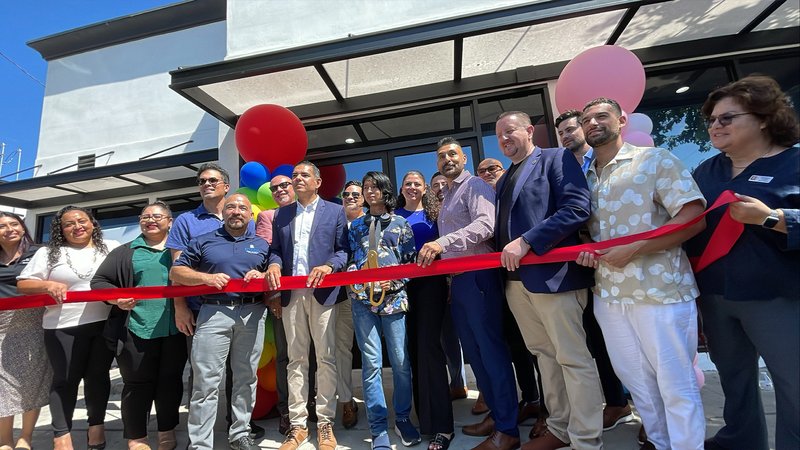 Latino Equality Alliance's Mi SELA Grand Opening
Recently, Boyle Heights community-based organization Latino Equality Alliance (LEA) celebrated the grand opening of its newest LGBTQ+ youth resource center Mi SELA in the City of Bell. As the first of its kind in Southeast L.A., the center will serve LGBTQ+ youth and families in the region providing free community programs and services focused on youth empowerment, family acceptance, civic engagement, education, health, and wellness.
Liberty Hill's President & CEO Shane Murphy Goldsmith, along with our SVP Jack McCurley and Senior Philanthropy Advisor Diego Sepulveda all attended in support of the opening and were recognized for the critical early support provided.
For almost 15 years, LEA has been a leader in the LGBTQ+ justice movement and has been working with the Latinx LGBTQ+ community to cultivate acceptance and build support systems for community members to thrive. Click below to learn more about their work.