Donor Advised Funds
A Liberty Hill Donor Advised Fund lets you create an easy-to-establish, low cost, flexible vehicle for charitable giving as an alternative to direct giving or creating a private foundation. Donor Advised Funds may be opened with a minimum contribution of $10,000.
View Highlights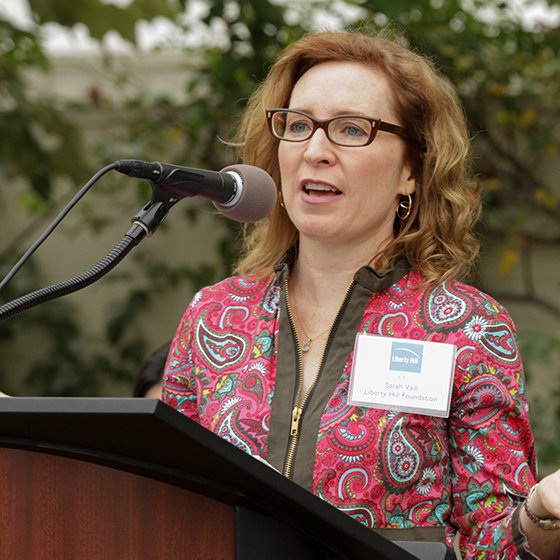 What is a Donor Advised Fund?
A donor advised fund is an account set up by an individual or business to handle charitable giving to organizations or specific areas of interest, while also benefiting from Liberty Hill's grantmaking and administrative expertise.
Download Liberty Hill's Donor Advised Fund Program Guide and fee schedule.
Opening a Donor Advised Fund with Liberty Hill
A donor advised fund is a charitable giving tool to consider if you:
Receive a large inheritance or other financial windfall
Need an immediate tax deduction, but want to give grants over time
Want a foundation-like structure without the administrative complications and cost of a private foundation
Want to reduce mail and phone solicitations from organizations
Want to invest charitable assets in companies screened for good environmental, social, and governance practices
Want expert advice to ensure your charitable giving is making a real difference
For your donor advised fund, Liberty Hill partners with you to provide you with:
Personal and responsive customer service
Strategic philanthropic advice from a partner who shares your giving priorities
A streamlined grant-making process
Expert vetting of organizations
Reports to assess your impact
A community rooted in a strong sense of shared mission
Prudent investment of your assets (if applicable)
Change is a long-term process, so the groups we fund are there for the long haul, learn from their experience, and build power and impact. Our funding is very focused and consistent. Virtually all our funding is through our donor advised fund at Liberty Hill.
Donor-Advised Fund Holder