Fighting for a Roof Over Every Head
Silvia Venegas & ACCE
Alliance of Californians for Community Empowerment The toughest fighters are sometimes the most unassuming. Local activist Silvia Venegas never thought she would become one of the faces of a movement asserting that housing is a human right. But when a corporate landlord tried to take possession of her home, Silvia fought back with the help of Liberty Hill grantee partner The Alliance of Californians for Community Empowerment (ACCE), one of California's leading tenant rights organizations.
"I never expected someone to knock on my door and tell me we just bought your home at an auction. I was in the darkest moment of my life not knowing where to turn," said Silvia. "But then I started hearing about ACCE and their victory stories. It gave me hope. I found out I wasn't alone."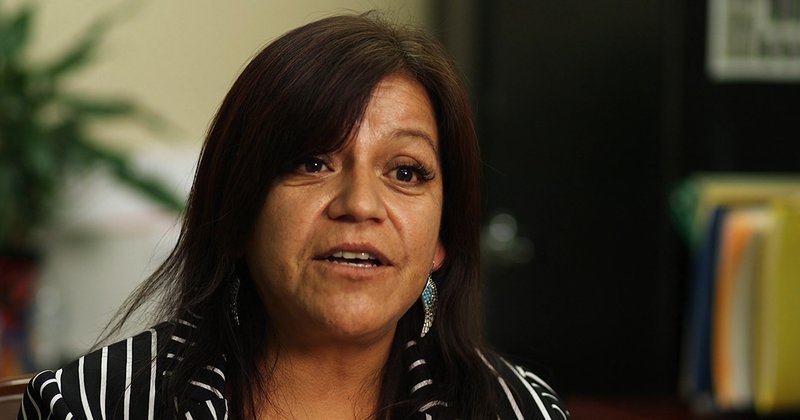 For nearly seven years Silvia endured uncertainty as she battled to keep her home, but she and the activists at ACCE never gave up the fight. And not only did she emerge victorious, Silvia now sits on the board of the Liberty Community Land Trust, a nonprofit that stewards land and affordable housing on behalf of Los Angeles residents. Silvia is determined to use her experience to help others facing similar prospects fight back.
Silvia has also worked to ensure that other tenants will be legally protected against the types of predatory practices that disrupted her life by successfully advocating for the passage of California Assembly Bill 1482, which provides "just cause" eviction protections for millions of renters across the state and places a cap on rent increases statewide.
Alliance of Californians For Community Empowerment (ACCE)
"The transformation of Silvia from homeowner to one of the leading tenant advocates in LA is a beautiful story of someone who was determined with every ounce of her being to fight back." – Joe Delgado, Los Angeles Director, ACCE
In the wake of the coronavirus pandemic and a longstanding housing crisis, families continued the fight for their right to a safe place to live. As a recipient of Liberty Hill's Rapid Response Fund for COVID-19 and longtime community partner, The Alliance of Californians for Community Empowerment (ACCE) led efforts to support rent forgiveness, as well as California Assembly Bill 3088, which extended eviction protections to tenants dealing with financial hardship due to COVID-19. ACCE also was instrumental in supporting the Reclaiming Our Homes campaign that seeks to turn hundreds of vacant homes owned by Caltrans into permanently affordable housing for local families, seniors, and those with chronic illness.
2020 Victories
Passed statewide and local eviction moratorium and renter relief policies to prevent homelessness during the pandemic
Launched Stay Housed L.A. County, a partnership of 20+ organizations and the County of Los Angeles to prevent homelessness and help tenants exercise their rights through outreach, education, and legal assistance
Initiated new Community Land Trust pilot program, supporting five emerging land trusts and their successful campaign to win a $14M investment from LA County
---