2021 Impact Report
Transforming Justice for All
A Commitment to Racial Justice
Liberty Hill was founded on the principle that we cannot wait for change to come to us. We support a transformational movement for racial justice that seeks to dismantle systemic racism and traditional systems of harm in America. To strengthen that movement, racial justice has always been embedded into the core principles of all of our work.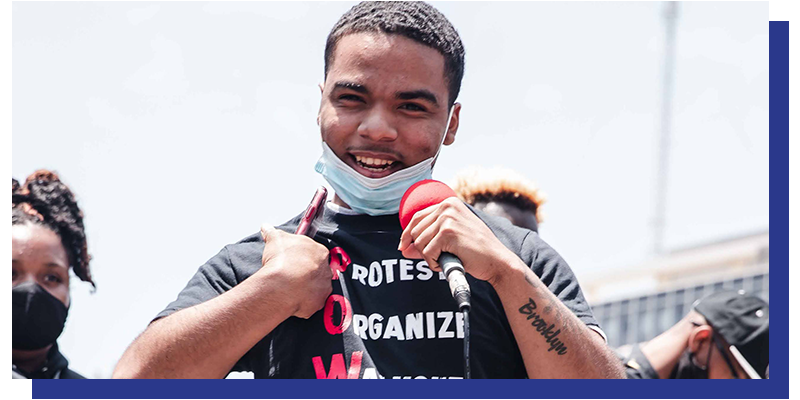 Youth & Transformative Justice
This year, Liberty Hill doubled down on our enduring commitment to Justice for All by including Youth & Transformative Justice in our Youth Justice priority area, with a focus on investing in communities, not incarceration. We seek to shift power from our current punishment systems to Black, Brown, Native American, and Indigenous peoples impacted by mass criminalization. Our goal is to bring about reimagined approaches that invest in communities rather than prisons and surveillance, and build a restorative, community-led, racially just approach that reinvests in the health and well-being of historically excluded people and communities.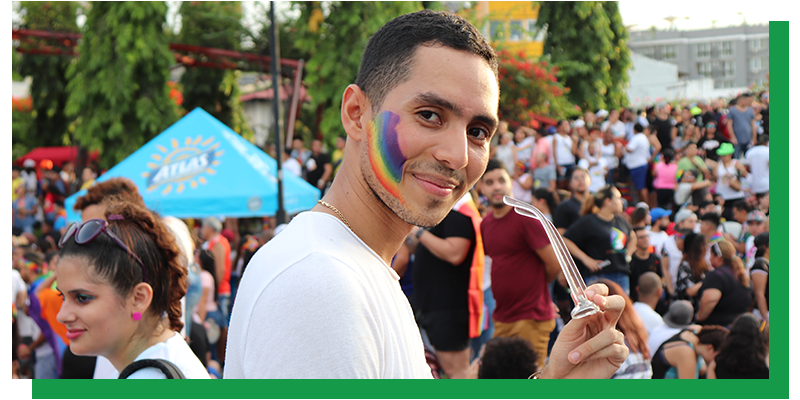 LGBTQ & Gender Justice
Low-income, often immigrant, queer people of color are oftentimes at the forefront of fights for workers rights, racial justice, and reform of the criminal justice and immigration systems, yet they still face significant challenges. That's why we incorporate a focus on LGBTQ and Gender Justice into our other priority areas as well. We recently launched a campaign to address the root causes of incarceration unique to girls and gender-expansive youth of color in LA County as we fight to end youth incarceration as we know it.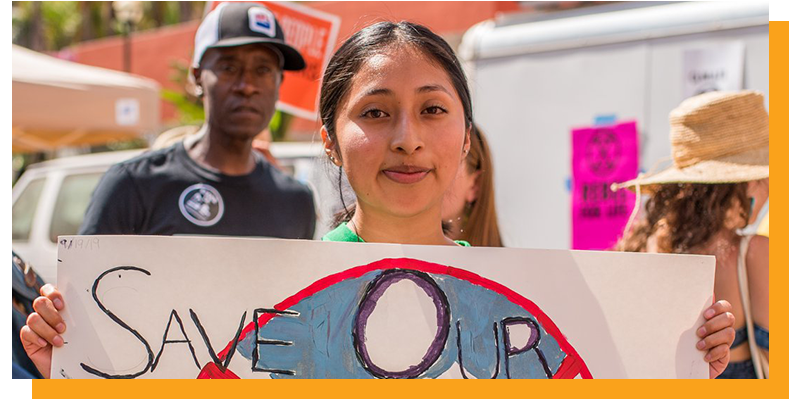 Environmental & Climate Justice
Environmental justice is a cornerstone of social justice. And people in low-income communities of color living in "environmental justice neighborhoods" that combine economic disadvantage and dangerous pollution are at a greater risk for cancer and other health consequences than residents of other areas. Through our Environmental & Climate Justice priority area, we support several programs and initiatives to fight for a safer, healthier, greener LA.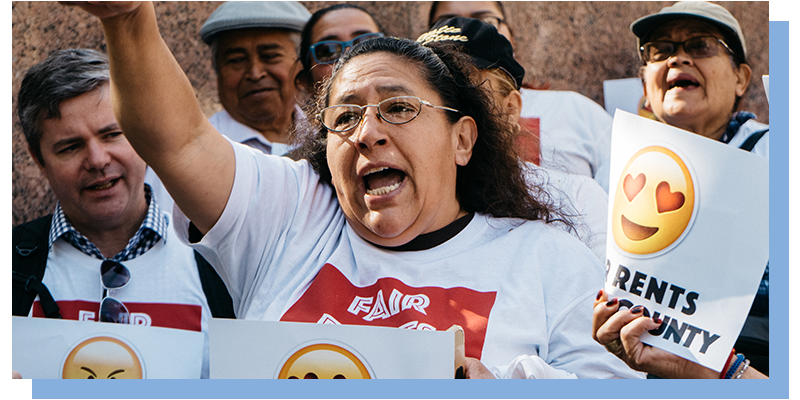 Economic & Housing Justice
Through the Economic & Housing Justice priority area, Liberty Hill supports grassroots groups like worker centers, tenant rights groups, and advocacy campaigns fighting for basic labor rights and worker protections, stopping wage theft and ensuring fair wages, and fighting for housing as a human right.
We need a transformative vision of justice that is actually just.
Vice President, Programs & Foundation Relations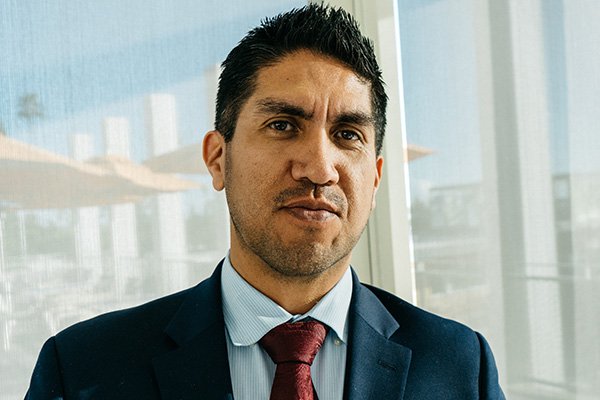 An Historic Investment: Liberty Hill Expands
Grantmaking to $18 Million+ in 2021 This year Liberty Hill made our largest ever investment in grassroots organizing and power building in Los Angeles! The Foundation withdrew an unprecedented 14% of our endowment to expand the scope and impact of the Fund for Change and Liberty Vote! grantmaking programs, which provide general operating support grants for community and electoral organizing in LA County.
This investment enabled Liberty Hill to distribute more than $3.34 million in two-year general operating grants to 65 grassroots organizing groups this year—more than tripling the previous Fund for Change disbursement—and expanding the Foundation's total overall grantmaking portfolio to more than $18 million.
Historic Victory Puts LA County on Path to Ban Oil Drilling
After years of activism and organizing the Environmental Justice movement to end toxic neighborhood oil drilling in LA County secured a huge landmark victory in 2021! The LA County Board of Supervisors voted unanimously to begin the process of phasing out oil drilling in unincorporated Los Angeles County. This was a huge victory for Liberty Hill and our partners from the STAND-L.A. coalition. But more than that, it was a victory for the millions of Angelenos, mostly in low-income communities of color, who have been subjected to the toxic effects of this drilling for years. This historic victory puts LA County on the path to being the first in the country to ban new drilling and phase out existing drilling!
We have an opportunity and responsibility as the home of the largest urban oil field in the nation to lead by example in creating an equitable path for phasing out oil drilling. Our work is far from done but this is a promising step for environmental justice.
Los Angeles County Supervisor, 2nd District