2022 Impact Report
Event Highlights: A Year of Homecomings
Check out some of the highlights from this year's live events.
Upton Sinclair: A Homecoming to Remember
For the first time in more than two years, live in-person events made their return, and the Liberty Hill Community came out in full force to support the fight for social justice. The Upton Sinclair Homecoming Celebration was the talk of the town, bringing more than 700 supporters, community organizers, and friends to the Skirball Cultural Center for a night like no other in the history of this beloved event. A history walk, an LA Photo Wall, live muralist, and Justice for All art installation made the night one to remember.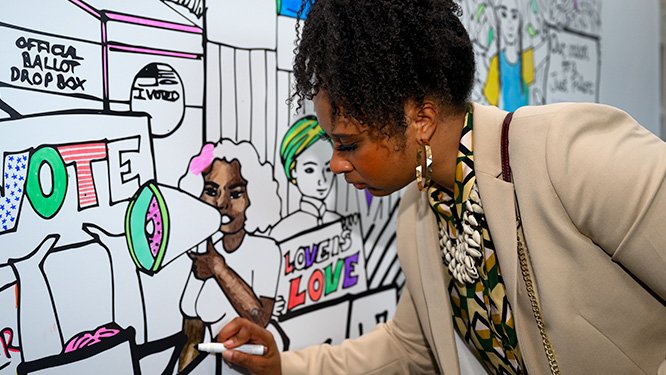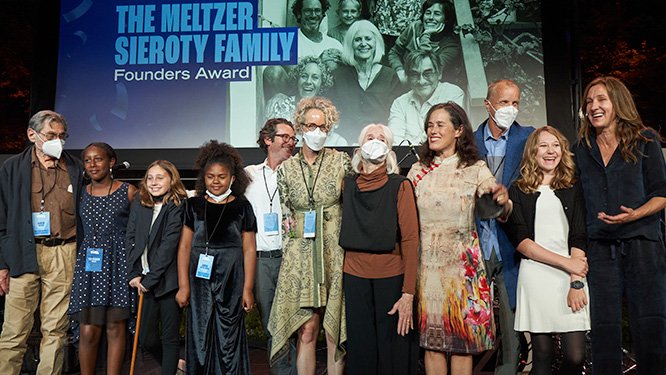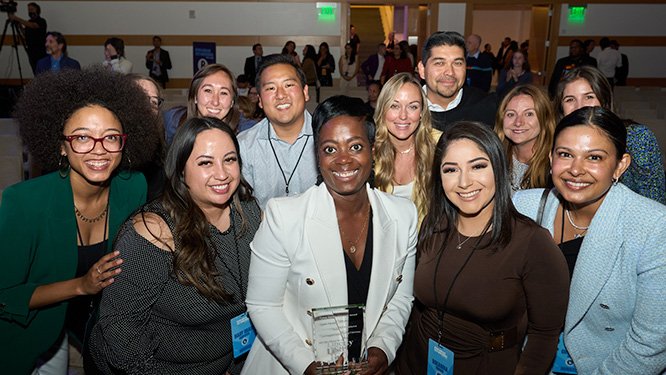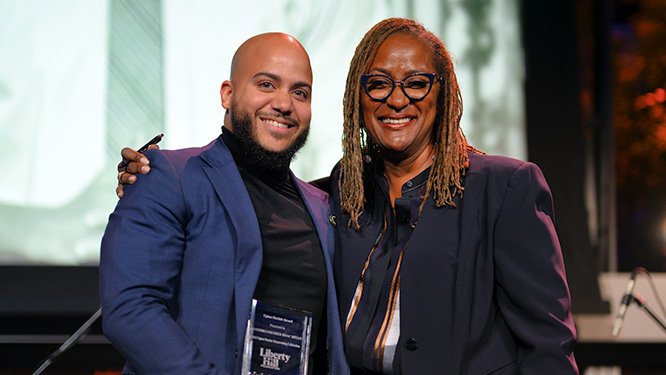 Bringing Donors Together
Libations & Conversations
As in-person events began to open back up, we launched a new event series called Libations & Conversations to bring our donor activists together for casual drinks and lively conversations about their philanthropic focus and the issues facing Los Angeles.
Our Next-Gen Happy Hour brought the next generation of Liberty Hill Donor Activists together to discuss the pressing issues facing young people in Los Angeles and the country today. And our Donor Advised Funds (DAF) Happy Hour saw our dedicated DAF holders gather to share news and information about the organizations making an impact in Los Angeles and how their support can help. In partnership with Liberty Hill, The OUT Fund Giving Circle—which focuses support on organizations and projects that serve LGBTQIA communities in Los Angeles—hosted a Pride viewing party at the East West Players Theater.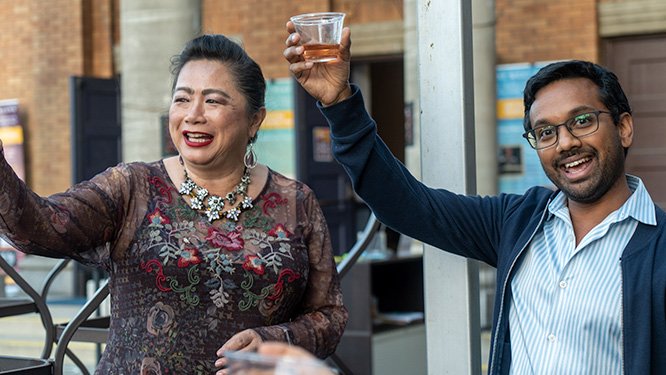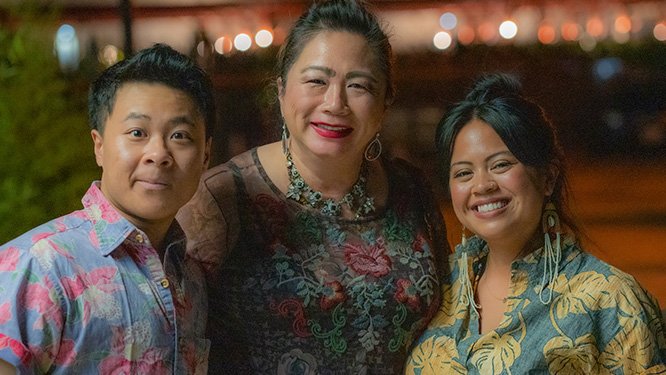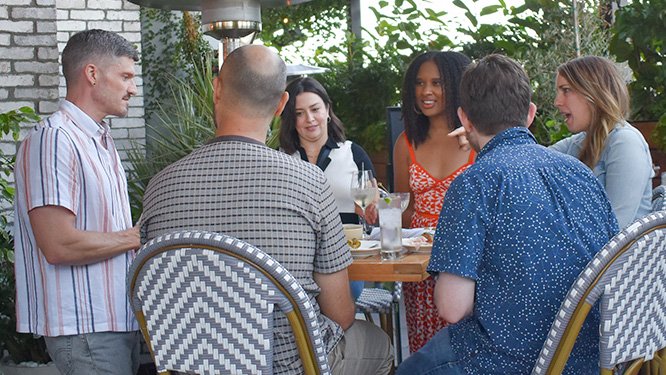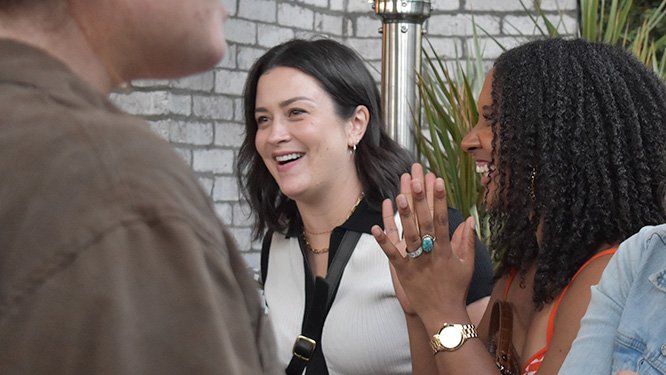 Champion Donors Celebrate Progress
This year's Champions Luncheon took place at the home of Champion Liz Levitt Hirsch, who welcomed guests to her beautiful home for a poolside presentation on the impact our work has had in the past year, and the fights on the horizon to ensure we can implement our victories and turn our wins into real progress.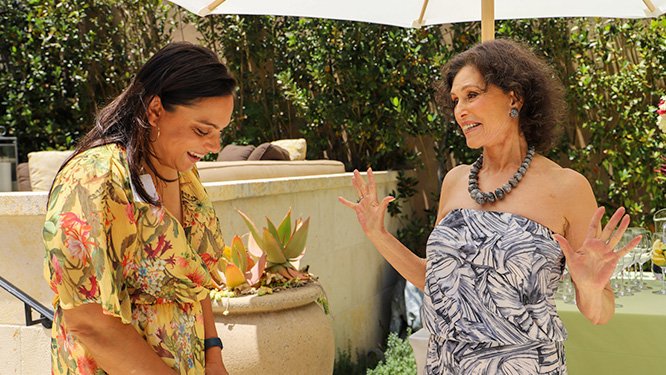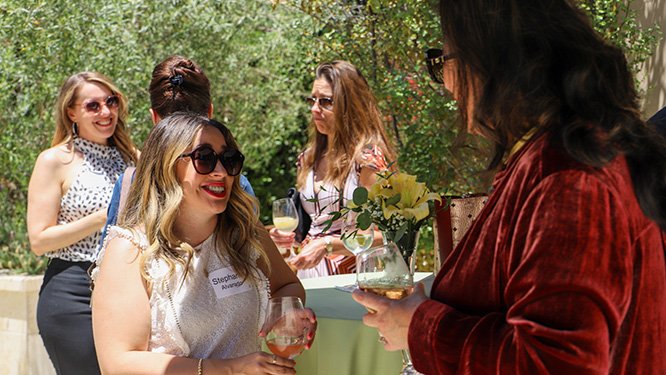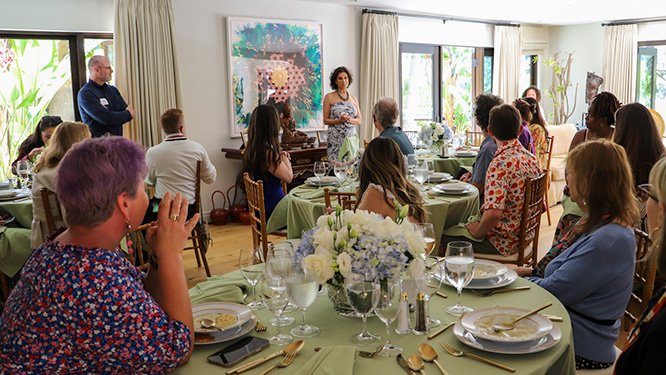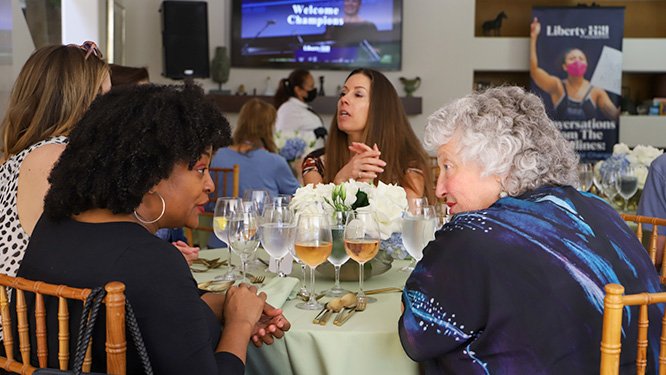 Conversations From the Frontlines Podcast Launches
Liberty Hill's inaugural season of the podcast Conversations From the Frontlines was a hit! The podcast, which ran for eight episodes, placed in the top 100 Nonprofit Podcasts on Apple Podcasts. The season featured guests such as Laura Jimenez, executive director of California Latinas for Reproductive Justice, along with other local leaders such as Peter Espinoza, retired Superior Court judge, and a host of others who spoke on a variety of engaging topics that kept the audience coming back for more.