2022 Impact Report
Partnerships Lead The Way To Progress
Liberty Hill works in collaboration with many organizations and partners who help power the work of progress and transformational change in Los Angeles.
Our Priorities Area
A Commitment to Racial Justice
Liberty Hill supports a transformational movement for racial justice that seeks to dismantle systemic racism and traditional systems of harm in America. To strengthen that movement racial justice has always been embedded into the core principles of all of our work.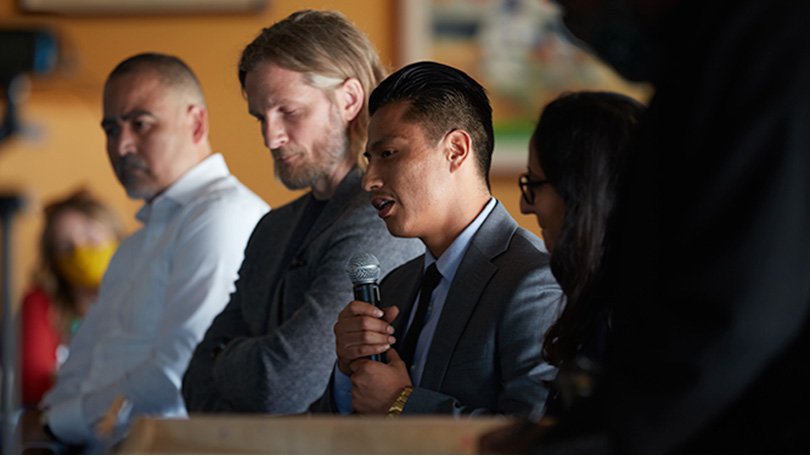 CFBMOC in Partnership
Liberty Hill serves as the backbone for the California Funders for Boys & Men of Color (CFBMOC) Southern California Regional Action Committee, which aligns the resources, networks, and voices of California's foundations—from family and private foundations to corporate and community funders—with the goal of improving opportunities for boys and men of color. Since the inception of CFBMOC So Cal and the launch of the Our Kids, Our Future Fund in 2018, we have awarded more than $7 million to organizations and coalitions working to end youth incarceration as we know it in L.A. County.

Stay Housed Program Increases Impact
Our Stay Housed L.A. partnership between Liberty Hill, the County and City of Los Angeles, tenant-led community organizations, and legal services providers continues to make an impact in Los Angeles. Since its inception, the Stay Housed L.A. program has reached more than 1,200,000 vulnerable people and held more than 617 educational events across the region. Stay Housed L.A. is now on track to help more than 58,000 people avoid eviction through tenant outreach, education, mobilization, and the provision of legal services. And in a show of solidarity and collaboration, most of the tenants' rights groups in LA County have also joined forces and are actively coordinating services under the Stay Housed L.A. program.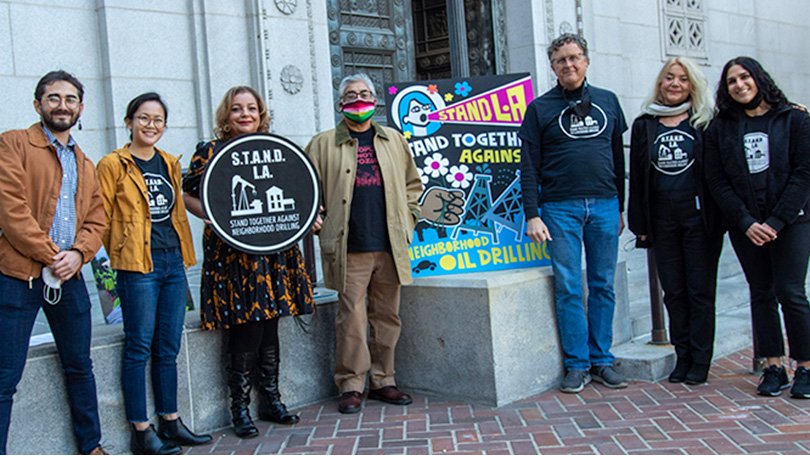 STAND-L.A. Coalition Moves Mountains Together
Liberty Hill is a founding member and main funder and fundraiser for the STAND-L.A. coalition, which is composed of community organizations on the forefront of ending toxic neighborhood oil drilling. This past year, STAND-L.A. moved mountains, achieving many milestones, chief among them, the monumental decision by both legislatures to ban new neighborhood oil drilling throughout the city and county, and begin a phase-out as quickly as possible of existing neighborhood drilling. This monumental victory was 10 years in the making and will bring long-overdue relief to environmental justice neighborhoods that now host more than 2,000 active and idle wells. It will also end L.A.'s historic role as a center of oil extraction, setting us on a new path towards renewable clean energy.
This is truly a watershed moment and unprecedented policy victory in the largest urban oil field in the country. After many years of tireless organizing by our dedicated community partners, this victory is proof that investing in community-led solutions is the path to change.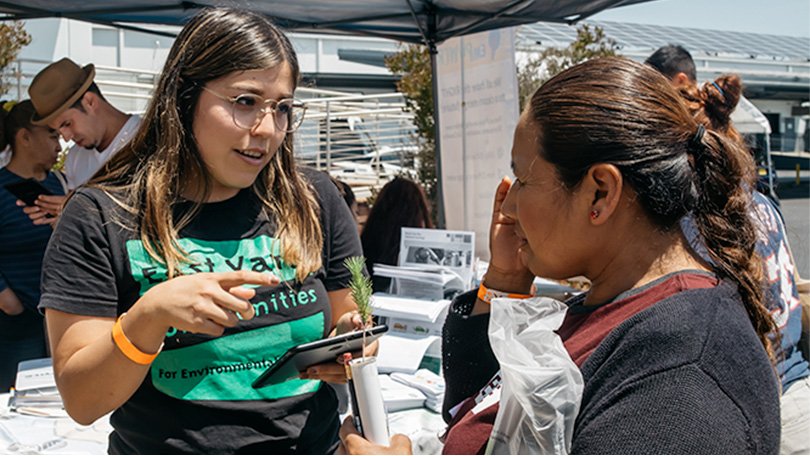 emPOWER Program Expands
Everyone has the right to live in a healthy community, free from pollution, and with access to safe, accessible, and affordable utilities that can help keep residents safe from extreme weather conditions. That's why "emPOWER," a groundbreaking local environmental justice program, expanded beyond L.A. County this year to bring over a million dollars in subsidies, upgrades, and clean energy to more low-income Southern California residents. The program has supported hundreds of families managing skyrocketing utility costs.
The current expansion brings services to expanded areas of Los Angeles County, as well as Riverside and San Bernardino counties, working with local organizations to build a model that overcomes barriers to sustainable energy usage commonly experienced in low-income and working-class communities of color.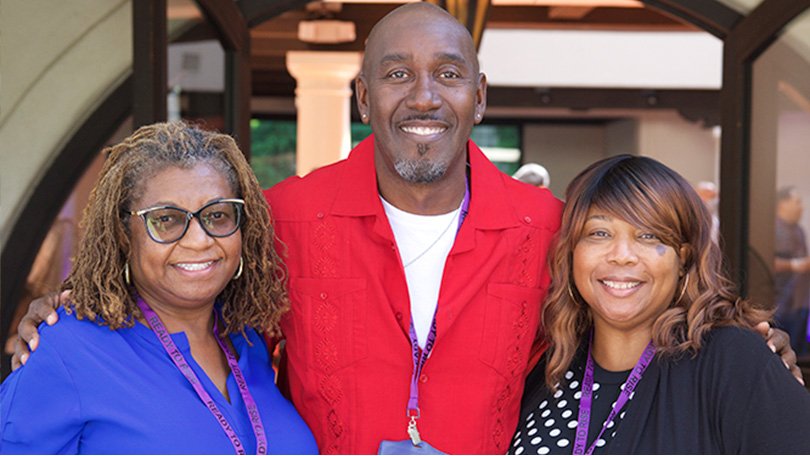 Three Years & A Model for Success
The Ready to Rise public/private partnership between Liberty Hill and the California Community Foundation began in 2019 as a $3.2 million pilot with a goal of advancing youth development programs as an alternative to law enforcement-based punishment across L.A. County. With a focus on diversion and prevention, the program expanded to a $38 million multi-year initiative, providing funding and capacity building to 49 community-based organizations and connecting more than 25,000 youth with civic engagement, leadership development, arts, wellness, and academic enrichment. Over the past three years, Ready to Rise has proven to be an equitable, efficient vehicle for distributing public dollars and growing the organizational capacity of youth service providers, which have received more than $22.4 million in grants to fuel their programming. The program also achieved its goal of strengthening the overall ecosystem for youth development by improving educational, personal, and professional outcomes for L.A. County's youth.
25,594 Youth Served 7,023 Capacity Building Hours Provided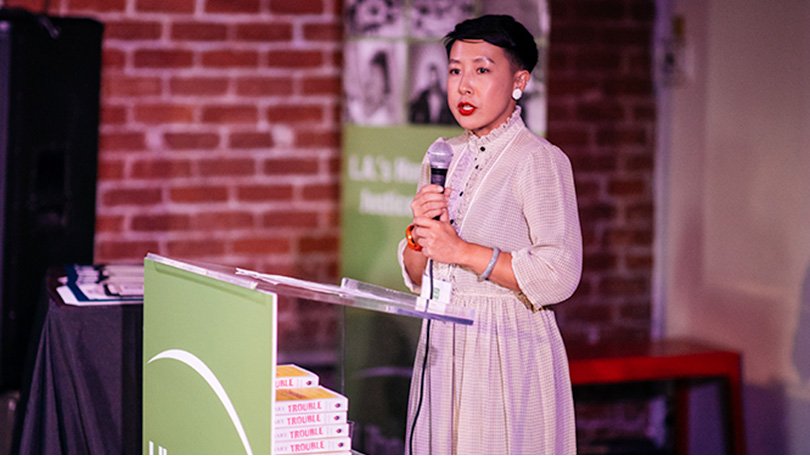 WMLI/Capacity Building
Named in memory of longtime Liberty Hill donor-activist and Board member Wally Marks, the Wally Marks Leadership Institute provides specialized training, capacity building, and coaching services for community organizations focused on organizing. And our Commissions Training program prepares the leaders of tomorrow with the skills to actively participate in boards and commissions that oversee city and county agencies. This year, we provided training to 348 organizations, trained a cohort of 17 new potential commissioners, and provided rising activist organizations—groups with smaller budgets and staff sizes—with more than 250 hours of coaching to improve their organizational effectiveness.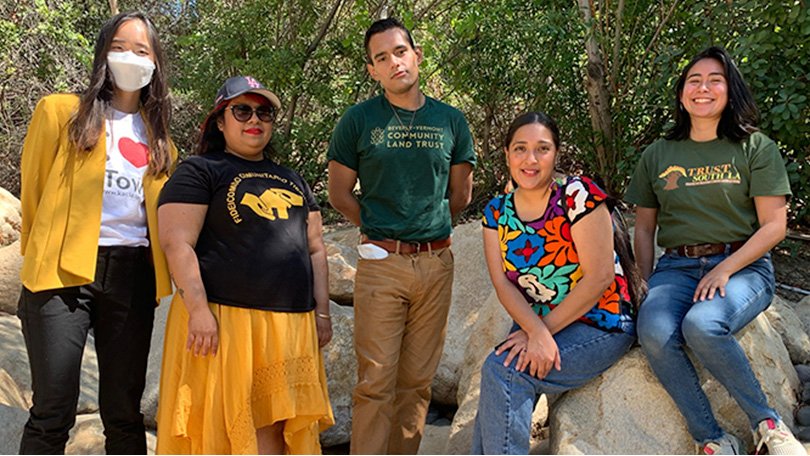 Community Land Trust Report Launches
A Community Land Trust (CLT) is a nonprofit organization designed to ensure community stewardship of land. This year, the Los Angeles Community Land Trust Program released a report—commissioned by Liberty Hill Foundation with support from The California Endowment—titled "Preventing Tenant Displacement through Community Ownership Pathways." The report showcases the power of community ownership strategies and explores the CLT model as a way to address long-term housing affordability and systemic racial inequities for immigrant, working class, and communities of color. Among the report's findings is the recommendation that the CLT model become a permanent program across the City and County, with expanded public and private funding to support acquisition and rehabilitation of more small-scale at-risk multifamily properties.
The greatest responsibility is figuring out a way to bring community organizations together so we can strategize and continue to ensure resources are available where they're needed to make change. I believe Liberty Hill really lives up to this.