History
When Liberty Hill was founded in 1976, it was a daring new public foundation determined to power social change from the ground up. At the time, funding for community organizing was not a mainstream concept. But Liberty Hill was ready to turn philanthropy on its head.
45 Years of Change Powered by Liberty Hill
For the past four decades, we have been on the cutting edge—seeding emerging organizations and fledging movements—and taking risks that have shaped the progressive landscape of Los Angeles.
Learn more about our founding and the vision for a new kind of philanthropic approach that embraces community organizing and activism as powerful tools for social change.
First Decade: 1976-1985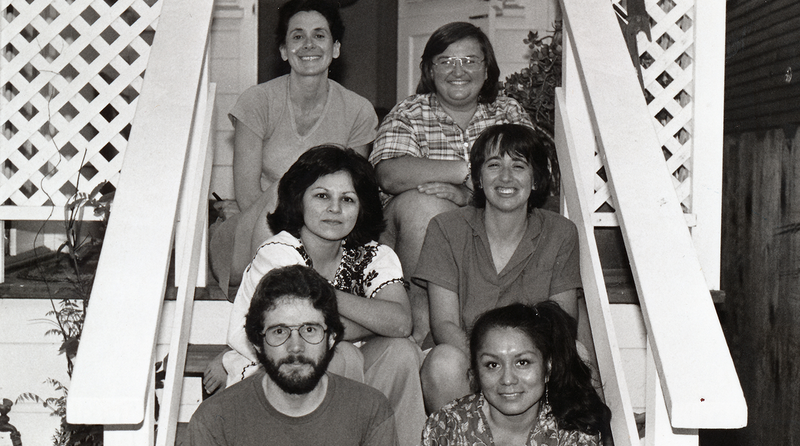 It Started with a Picnic
In 1975, four young people of privilege met for a picnic in Topanga Canyon to discuss better ways to donate to progressive causes. That conversation planted the seeds of a bold philanthropic vision, and in 1976, Sarah Pillsbury, Larry Janss, Win McCormack and Anne Mendel launched a new public foundation.
They called it Liberty Hill, after the site in San Pedro where the muckraking writer Upton Sinclair was arrested in 1923 for reading the Constitution to a group of striking port workers.
Since the beginning, Liberty Hill has been on the cutting edge of social justice struggles, seeding fledgling movements and taking risks that have shaped the progressive landscape of Los Angeles.
The founders believed that charitable institutions devoted to treating the symptoms of society's ills were, in fact, often simply maintaining the status quo, and that the root causes of social injustice need to be addressed.
They decided Liberty Hill's grantmaking would be informed by organizers and grassroots leaders, who would serve as members of a Community Funding Board.
Second Decade: 1986-1995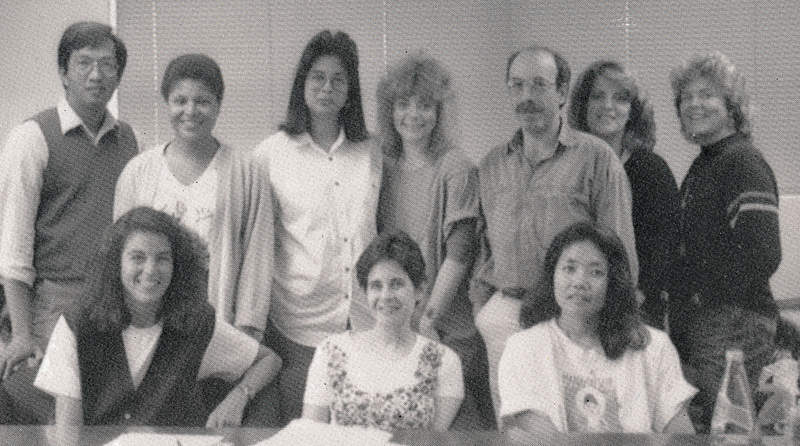 A Vision Takes Shape
By the mid-1980s, Liberty Hill had formed an infrastructure for reaching out and listening to grassroots leaders.
The focus was on seed funding, and the community funding board members were adept at identifying groups that would turn out to be effective in the long run.
But national economic policies were having a significant impact on the lives of poor people of color; homelessness was rampant; the crack epidemic dealt South Central Los Angeles a severe blow. In 1986, 2.7 million immigrants gained documentation in a milestone that resulted in a lasting demographic shift.
Community organizers in Southern California responded with the birth of the environmental justice concept and the beginnings of multiracial strategies that are now a hallmark of the Los Angeles social justice movement.
Third Decade: 1996-2005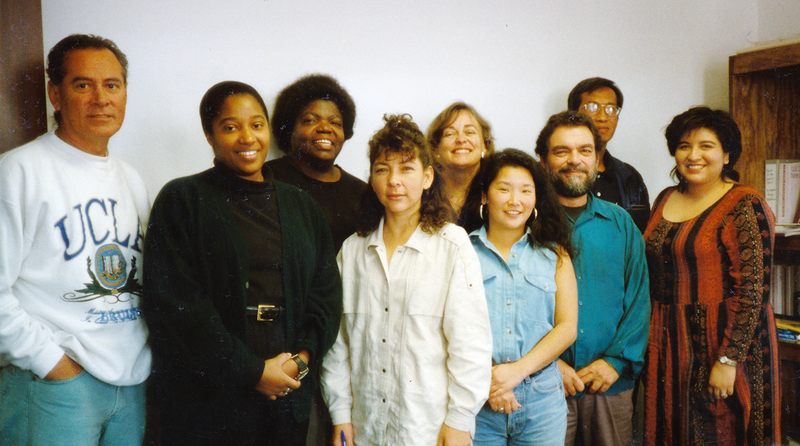 The Movement Grows
As Liberty Hill grew through the still turbulent late '90s and into the new millennium, we continued to concentrate on Southern California grassroots organizing and entered a period of movement building.
Thanks to years of seed-funding fledgling organizations and to a commitment to leadership training that helped empower a new generation of political leaders, Liberty Hill began to see potential for alliances and coalitions to bring groups together on larger, more complex campaigns.
Responses by Liberty Hill grantees to the monumental problems of the day grew in strategic importance. Organizers battled homophobia to fight the AIDS epidemic in communities of color and empower youth to recognize bullying and bigotry. They not only rescued victims of human trafficking but also won tough sweatshop laws.
As thousands of workers felt the impact of job-market changes, organizers built coalitions to campaign for living wages and community benefits.
In California, we've overcome that stale tradition of political purism. We've reinvented organizing.
Liberty Hill's Executive Director told American Prospect in 2001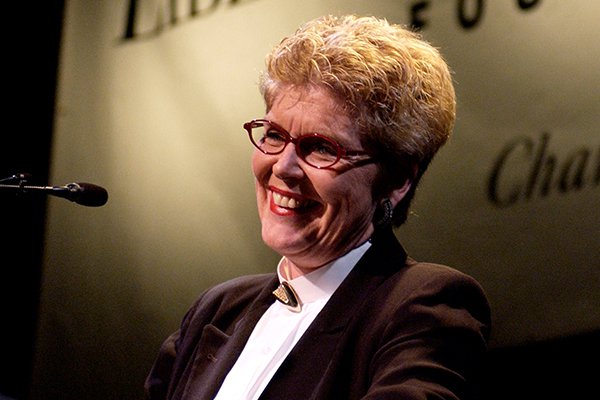 Fourth Decade: 2006-2016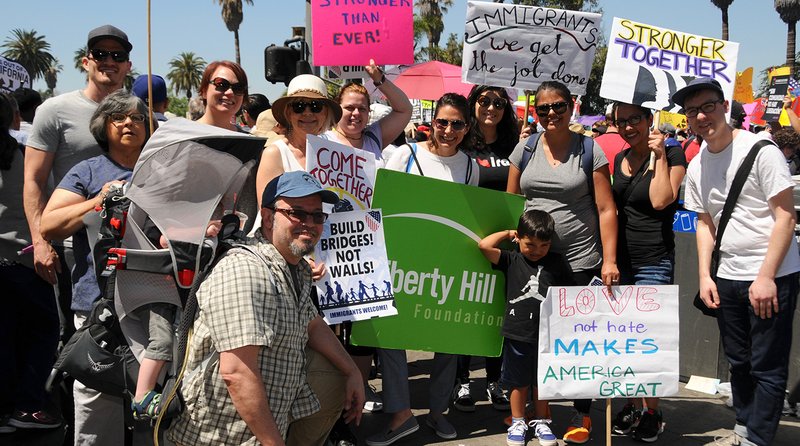 A Time of Change & Growth
President Obama is elected. Americans turn from phone calls to texting. Same-sex marriage is legalized. Obamacare becomes law. Dow ascends to more than 17,000. And the recession causes a foreclosure crisis.
Liberty Hill's fourth decade was a time of change and began with the blossoming of the immigrants' rights movement in 2006 when millions demonstrated on May Day and beyond.
The strategy of investing in organizing led by people who were affected by the injustices at issue was vindicated by studies of its effectiveness such as one from the National Committee for Responsive Philanthropy and documentation of policy changes won by progressive groups.
Environmental justice issues blew up as air pollution, urban oil drilling and toxic emissions affected the health and safety of thousands of residents.
Meanwhile, Liberty Hill expanded its focus on community-based philanthropy, with programs including casual new-donor events such as "Change L.A." and conferences and reports such as those on philanthropy in the Black community that led to our "Uplifting Change" program.
Fifth Decade: 2016-Present
The Time is Now
Over the past four decades, organizing and advocacy powered by Liberty Hill has changed national policies, launched social change movements, transformed neighborhoods, and nurtured hundreds of community leaders who respond to the experience of injustice by fighting for their rights.
We know the work of social justice is a marathon, not a sprint. We stand on the shoulders of those who came before us and fought to advance the social justice movements we are still fighting for today.
The March to Progress Continues.