Team / Amelia Williamson
Amelia Williamson
Co-Chair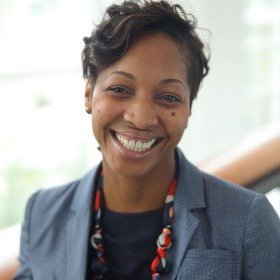 Officer: Co-Chair
Board Service: 2011 – Present
Amelia Williamson currently serves as the founder of AWA Consults, whose mission is to provide philanthropic advising and brand management to maximize social impact.
Amelia is the former president of the Magic Johnson Foundation (MJF) where she focused on expanding the foundation's impact in urban communities across the US by providing strategic leadership, direction and oversight.  
Prior to her role as president, Amelia served as vice president, providing support in organizational development and strategy, fundraising, communications and business development. Amelia's journey also includes management roles for Junior Achievement of Southern California, the Girl Scouts of America and Imani Corporation. 
Amelia graduated cum laude, and holds a bachelor's degree in mass media communications, and a master's degree in organizational development with an emphasis in leadership.