Team / Andrés Gonzalez
Andrés Gonzalez
Program Manager for Environmental Justice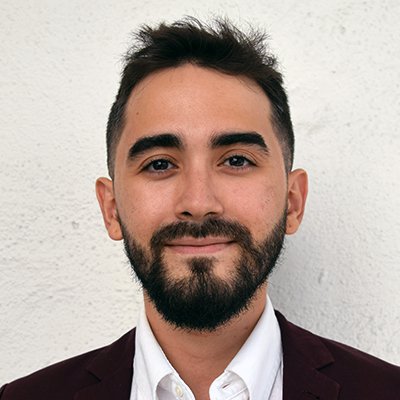 Growing up in a city of migrants and of the diaspora I realized early on the need for conduits to connect common struggles and histories together in building solidarity and power. I seek to be a node in connecting intersectional struggles for liberation between BIPOC and migrant communities while moving towards radically imaginative futures grounded in the lived histories and experiences of community partners.
Originally from Miami, Florida, born to Colombian parents from two different epochs of migration, Andres grew up amidst the myriad of migrant communities in South Florida. This foundation would serve him in understanding the intersection of history and struggle that had defined the migratory path of so many communities in the US. Andres graduated from the University of Florida with a BA in International Studies focused on Latin America, and minored in Agricultural and Natural Resource Law as well as a minor in International Development and Humanitarian Assistance. He would go on to serve as a Peace Corps volunteer in Paraguay, where he lived as an agro-environmental extensionist in a rural squatting community fighting for land sovereignty amidst the dual pressures of climate displacement and the discovery of mineral wealth.
During this time Andres worked with women's committees and farmers to develop infrastructure projects focused on contamination, soil improvement, and youth empowerment, as well as the development of a national seed bank network project in partnership with regional schools. Afterwards Andres would return to Miami, FL where he worked as a children's shelter advocate and paralegal with Americans for Immigrant Justice. Here, Andres worked with and interviewed dozens of unaccompanied migrant children illegally detained at the US Southwest border and brought to Homestead, FL, the largest detention camp of its kind for migrant children. Andres would later go on to complete his Masters of Urban and Regional Planning at UCLA where he had the opportunity to work across a wide range of issues including climate adaptation and equity, soil health, participatory design, climate displacement, and a just transition with organizations like the Climigration Network and Kounkuey Design Initiative.
Having grown up in a multilingual community and developed skills as a polyglot, Andres largely sees the world and his work through language and communication. He aims to connect conversations and ideas between stakeholders and communities to build rich dialogues and forums for solidarity, so that an idea can break through the bounds of a thought bubble and reach the heart of an issue and a community.