Team / Angelo Logan
Angelo Logan
Sr. Director, Environmental and Climate Justice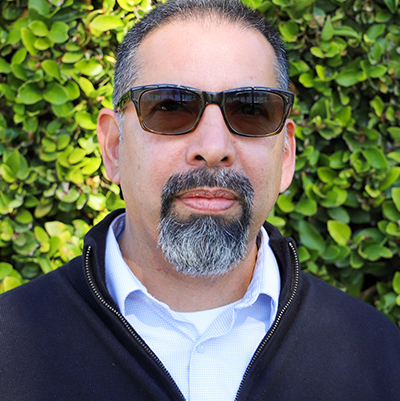 With a deep commitment to grassroots communities and residents, Angelo is a respected voice among local, regional, and national EJ movements. He brings strong skills in coalition building, campaign development, fundraising, and capacity and power-building programming—as well as trusted relationships with local, statewide, and national organizations and funders.
Angelo has served as a leader in the environmental and climate justice fields for the last 22 years. He got his start as an organizer for Communities for a Better Environment in 2000 when they successfully fought the location of a polluting power plant in Southeast LA. Angelo became the principal co-founder of East Yard Communities for Environmental Justice in 2001, where he served as Executive Director until 2014, leading the organization's growth from a "kitchen table" neighborhood group to a community institution with national impact on land use, transportation, and environmental initiatives. For the last eight years, Angelo has served as the Policy Campaign Director for a national coalition, The Moving Forward Network (MFN) housed at Occidental College, coalescing over 50 organizations across 23 states to address the environmental health, justice and climate impacts of Ports, freight, and the global goods movement industry.
Angelo currently serves on the White House Environmental Justice Advisory Council, appointed as one of 4 Western Region representatives by the Biden Administration. He has also held appointments with the South Coast Air Quality Management District (SCAQMD) EJ Advisory Board, the Mobile Source Technical Review/Ports Workgroup of the U.S. Environmental Protection Agency (EPA), and the EV Infrastructure Strike Force of the Electric Transportation Community Development Corporation. In the nonprofit arena, Angelo has served as a Board member for the Harbor Community Benefit Foundation, Human Impact Partners, and Social and Environmental Entrepreneurs.