Team / Antwone Roberts
Antwone Roberts
Deputy Director, PR & Community Engagement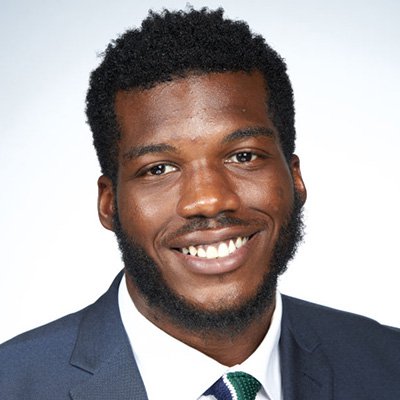 The state of the status quo is inequity. As a young Black man in America, I had a front row seat to injustice and could not ignore it. Social justice is about what you do every day to make this world a better place. That starts with how you show up for yourself, your family, your community and others. It's about how we can all use the privileges we possess to make a difference.
Antwone serves as Deputy Director, PR & Community Engagement at Liberty Hill Foundation. In this role, he celebrates the work of grassroots leaders and donor activists by developing compelling stories for traditional and digital audiences. He is a creative communications professional with over ten years of experience engaging marginalized communities in civic life by leveraging the power of storytelling. His expertise in branding, social media, media relations, and community engagement has helped institutions grow coalitions and engage new partners in the fight for social justice.
Most recently, Antwone served as the Deputy Communications Director for Los Angeles City Councilmember Marqueece Harris-Dawson, spearheading the external communications strategy and creating award-winning digital content. He has a track record of implementing marketing strategies that dramatically increase web traffic and social engagement among target audiences. Antwone holds a bachelor's degree in Public Service and Marketing from Rutgers University, Newark. An East Coast native, Antwone moved to Los Angeles in 2019 to pursue philanthropy, nurture his appreciation for photography and explore the outdoors.