Team / Christine Potter
Christine Potter
Deputy Director, Accounting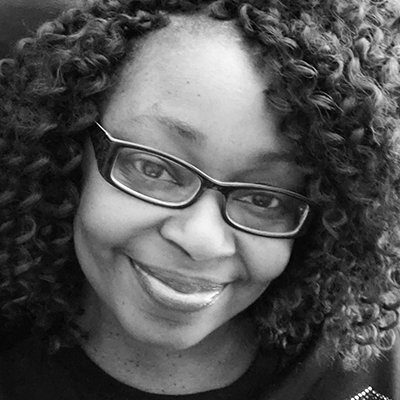 Social justice has always been something practiced silently in my family. My father served 27 years in the Air Force, where I watched him work tirelessly to get to where his white counterparts were while solely supporting our family. Through observation, he taught me to work harder and complain less, while my mother taught me the importance of using my resources, not my fists to fight (voting, proper planning, protesting). From a very young age, I have always been conscious of the mistreatment of people of color, but I also know how many of us would like to have the opportunity to succeed in a fair and just society; a society with laws that did not include us. I am very proud to be a part of an organization like Liberty Hill that has committed its mission and vision to creating future leaders and building stronger communities through advocating, training as well as financial support.
As a black woman, raised by parents who each served in the United States military, my upbringing was very strict.   I did not grow up poor or living in poverty.  I grew up in a typical middle-class family.  As much as my parents thought that being in the military would shield me from experiencing the negative side of society, it definitely did the opposite.  I was exposed to many families whose children were more open-minded than their parents.  This helped me understand at an early age that those types of behaviors are learned.  I believe that knowing and understanding this has kept me level headed when dealing with social justice issues.  The one thing that my parents instilled in me at an early age was the gifts of serving and getting to know who people are.  Helping those in need and giving support to those who want to do and be better. 
I have a Bachelor's Degree in Human Services that I received from University of Phoenix, an MBA and a Master's Degree in Accounting that I received from Grand Canyon University.  Prior to working for Liberty Hill, I worked as a Senior Accountant for the County of Riverside Department of Social Services in which I managed the funds provided to social services programs offered by the county.  It was my duty to ensure that monies received from Federal and State governments were utilized for the underserved within the county as well as provide reporting to the State of the usage of funds.   
I bring to Liberty Hill 12 years of managing and maintaining the fiscal activities of organizations, coordinating the development of budgets, and training and assisting with the professional development of staff.  This is why I am so excited to be a part of Liberty Hill Foundation.  This organization has proven it is a front-runner in advocating, supporting and training those within the community to become leaders and pillars of social justice.  Here I have found a way to marry my two loves:  Being a servant leader to my community and ensuring that money for the community is used for just that reason, building a better community.