Team / Roni Hooper
Roni Hooper
Director, Foundation and Government Grants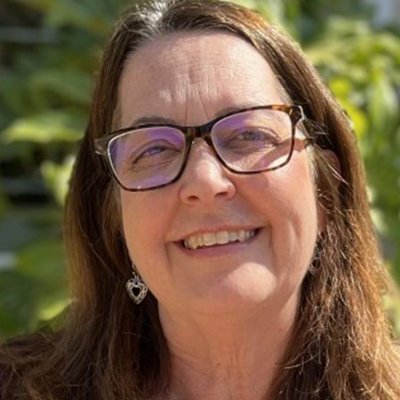 If a public system doesn't work for everyone, it's broken. Education, housing, criminal justice, health care, environmental regulations – all of these systems are baked in inequity. I choose to believe we can do better, and I see it as my responsibility to move society toward justice for all.
Roni Hooper has more than 30 years of experience in the nonprofit sector. Her career began in development and fundraising at Lutheran Child Family Services of Illinois. She has since worked as a teacher and fundraiser overseas with a Tanzanian children's organization, a communications officer with The California Wellness Foundation, a parenting instructor and family support worker with Interface Children and Family Services, a freelance writer and editor for nonprofit clients, and a grant writer with California Lutheran University. She also holds a master's degree in public administration with an emphasis in nonprofit management from the University of Southern California.
As Director of Foundation and Government grants, Roni matches funders with the vital social justice work of Liberty Hill. She listens closely to the goals of funders aligned with this work and articulates through grant applications and communications how philanthropic organizations and public partners can best partner with Liberty Hill to realize shared goals. Once grants are received, Roni ensures good stewardship of funding through clear and transparent communication.