Team / Yulissa Alvarez
Yulissa Alvarez
Program Coordinator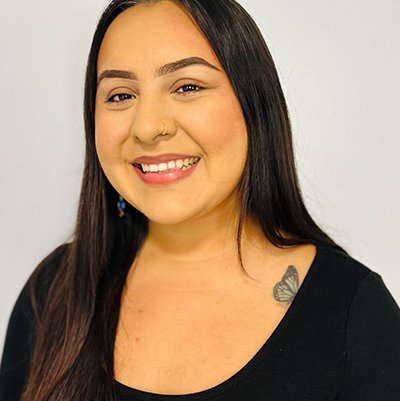 Since high school, I've always been keen on re-learning the history that I was being taught in class. Subconsciously, I felt that I wasn't being given the whole story and felt that something was always missing. It was then that I took it upon myself to enroll in evening college classes focused on the many different perspectives of history. Being introduced to these new outlooks really pushed me to explore different communities and understand the many injustices they face in society. Today, I'm very mindful of the work that I'm a part of and I acknowledge the passion and dedication it takes to support the fight for equality and social justice—especially for our local communities, our youth, and future generations.
Yulissa Alvarez (she/her) works as a program coordinator where she supports the different teams in their day-to-day administrative duties as well as support in logistical needs for events and programming. As program coordinator, she's keen on organizing and efficiency.

Yulissa grew up in Compton, CA where she saw first-hand the inequity of resources provided to the cities and youth around her. Her parents had her join LAUSD schools in hopes that she'd receive better opportunities than back home. Once she left for college, she quickly realized how sparse resources to youth were in her local communities. She is a first-generation college graduate, receiving her bachelor's degree from California State University, Northridge.
While in college, she began volunteering with local nonprofits and this is where her passion for working within communities grew. Since graduating, Yulissa has made a point to solely work at nonprofits and spaces where restorative justice, arts and culture, and change is put at the forefront of the work. While most of her work has revolved around grassroots organizations, she's excited to enter the world of foundations while continuing to work towards a just future.
When she's not working, you can find Yulissa at local bookstores and coffee shops or by the beach. She also continues to spend her free time supporting community orgs and small businesses.