Torie Osborn
Founders Award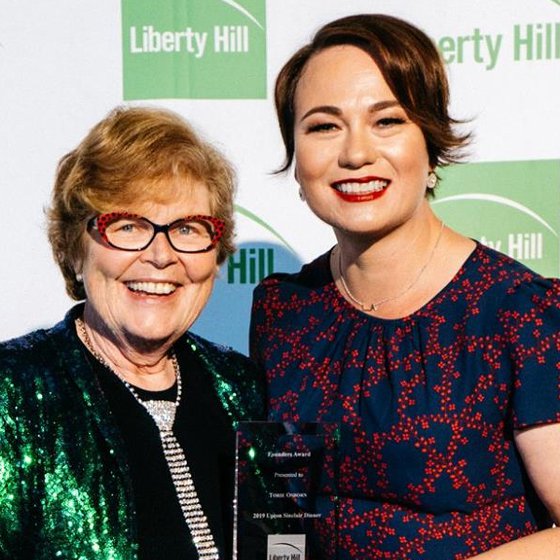 Torie Osborn is known nationally for her four decades at the leading edge of major fights for social justice, including during the AIDS crisis, and within movements for LGBTQ rights and economic justice. In her current role as top policy advisor to L.A. County Supervisor Sheila Kuehl, she works on issues such as raising the minimum wage, expanding rights for immigrants, launching initiatives for women and girls, and reforming the criminal justice and foster care systems.
Previously, Osborn served as Antonio R. Villaraigosa's deputy mayor for Neighborhood and Community Services, overseeing the L.A. mayor's field and civic engagement programs. She spent two years as a senior policy advisor to the mayor on homelessness, poverty and economic development. She also launched Mayor Villaraigosa's Office of Strategic Partnership, a national model for social innovation through collaboration between philanthropy and local government, which she helped replicate for L.A. County in 2016.
In the late '80s and '90s, Osborn served as executive director of the L.A. LGBT Center and the National Gay and Lesbian Task Force, becoming a prominent lesbian leader and spokesperson at the height of the AIDS epidemic—a critical time for the LGBTQ movement.
After serving on Liberty Hill's Community Funding Board in the early '90s, Osborn returned to helm the foundation between 1997 and 2005, significantly expanding the organization's visibility, donor base and vision. In return, Liberty Hill helped deepen Osborn's connection with L.A.'s vibrant and growing immigrant rights and economic justice movements.
More recently, Osborn has worked toward tax reform with California Calls, the statewide community organizing network increasing voter participation among young people, people of color and immigrants through the Million Voter Project.
Inspired by a stint with the Obama campaign in 2008, Osborn ran an insurgent campaign for California State Assembly between 2010 and 2012, which galvanized young people, drew 450 active volunteers and raised $880,000. She lost by only 1%. In 2016, Osborn took a group of 165 to Las Vegas to door-knock for Hillary Clinton. After the election, Team T.O. morphed into "Team T.O. Resist and Rise!," an ongoing "resistance" group with 150 active members. The group successfully registered, educated and mobilized voters to flip two congressional districts from red to blue during the 2018 midterm elections.
Osborn is a published author of one book and dozens of articles, and holds a B.A. in English from Middlebury College and an M.B.A. from UCLA's Anderson School.