Julie Hermelin
Founders Award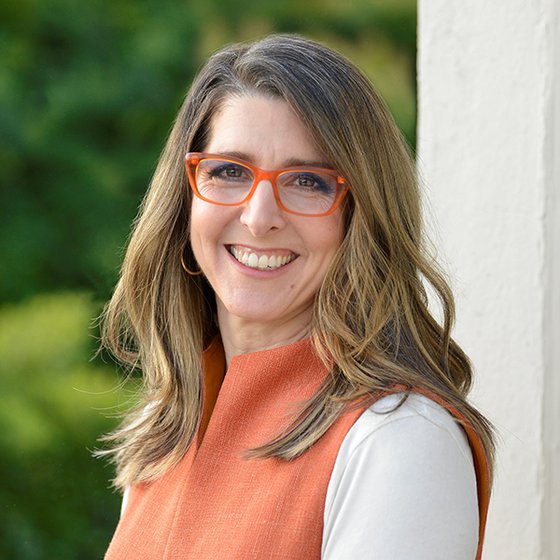 Founders Award
Each year, Liberty Hill presents its Founders Award to individuals whose philanthropy embodies the spirit of change, not charity, with the belief that real progress happens in communities.
Julie Hermelin is a social impact producer working at the intersection of entertainment, activism and politics. Her projects transform complicated ideas into engaging and emotional narratives to expand the cultural conversation. An award-winning filmmaker, Julie is currently executive producing a limited fiction series, Roses & Radicals, about the original Women's March on Washington in 1913.
With creative collaborations spanning the film, tech and music worlds, Julie has worked with thinkers and artists ranging from Gloria Steinem to Moby. She co-wrote and produced the film "50/50: Rethinking the Past, Present & Future of Women + Power" and its impact campaign, 50/50 Day—a global day devoted to conversation and action advancing gender equity that saw 36,000 events hosted in 60 countries.  
As a featured panelist at conferences as diverse as SXSW, the United States of Women, and the Naval War College's Women, Peace and Security conference, Julie speaks about impact filmmaking and gender mainstreaming and has been hailed as one of the "People You Should Know in L.A." by Guest of a Guest.  
Hermelin co-founded and co-chairs The XX Fund, a women's philanthropic collective through Liberty Hill that advances gender justice in Los Angeles through annual grants to grassroots non-profits who prioritize the needs of L.A.'s most vulnerable women and girls.  
In partnership with Liberty Hill and Creative Visions, she co-founded the Women's Excel Project, which pairs diverse early-stage female filmmakers with XX Fund nominee organizations to create impact & advocacy films.  The program provides early-stage filmmakers with a hands-on introduction to the power of social impact filmmaking at a critical juncture in their career, while also leveraging the platform to give XX Fund nominees the opportunity to promote their work and expand their support. Garment Workers Center, Black Women for Wellness, Miriams House, ICWIC, and Mujeres en Acción are just a handful of the organizations that have benefited from the impact of this program.
Julie sits on the advisory council of Liberty Hill, the board of Reboot, is a Wexner Heritage Fellow, and a former Assembly District Delegate to the California Democratic Party.  She lives in Los Feliz with her three teenage sons.