Philanthropy
Liberty Hill Has A New Look!
As part of the recent launch of our Justice for All awareness campaign we also underwent a refresh of Liberty Hill's brand, including our logo, color palette, and materials.
Harkening back to our history, while updating our look and feel for the modern era, we kept the iconic "Hill" graphic that has been part of our logo for so long and updated it to reflect a modern sense of movement. The colors in the new palette are bold and strong, providing a showcase for imagery and messaging that highlights the critical work ahead.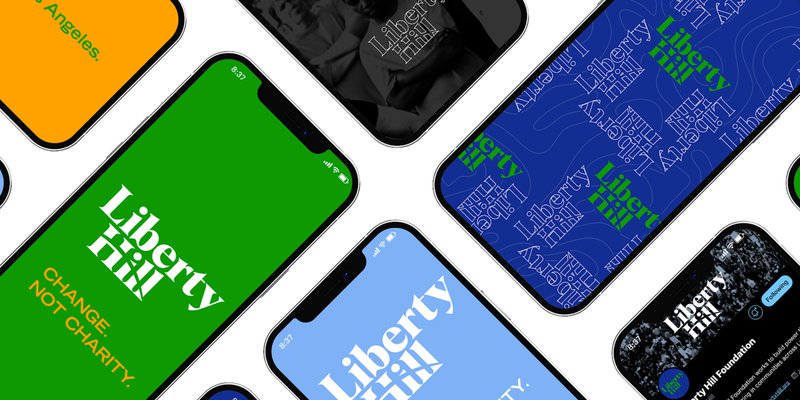 We also launched a redesigned version of our website (libertyhill.org) with improved navigation and an easy-to-use interface for finding information about our work and mission in Los Angeles. The new mobile-friendly website will serve as the first point of contact for new Liberty Hill supporters and will enable us to more effectively share news and information with our audiences and the public at large.
You will begin to see the new logo and look throughout all Liberty Hill materials.
Stay tuned for more updates on our brand refresh and follow the evolution!