2021 Impact Report
Demanding Justice for All
Together, we are Demanding Justice for All.
The fight for social justice is a marathon, not a sprint. No one knows that better than our grassroots partners and the community leaders who are leading the fights for change every day. In communities across LA, they have been hard at work—taking to the streets, to the courts, and to the ballot box—to make their collective voices heard.
Care First, Jails Last
In the 2020 election, local activists, led by our partners like Eunisses in the Re-Imagine L.A. County coalition, powered huge wins across LA on initiatives such as Measure J, which required that 10% of locally generated, unrestricted county funds be spent on social services, housing, and economic development in communities harmed by racism. Now, following the coalition's recommendation, the Board of Supervisors has approved an unprecedented $187.7 million "Care First, Jails Last" spending package to advance a series of direct community investments and funding for alternatives to incarceration.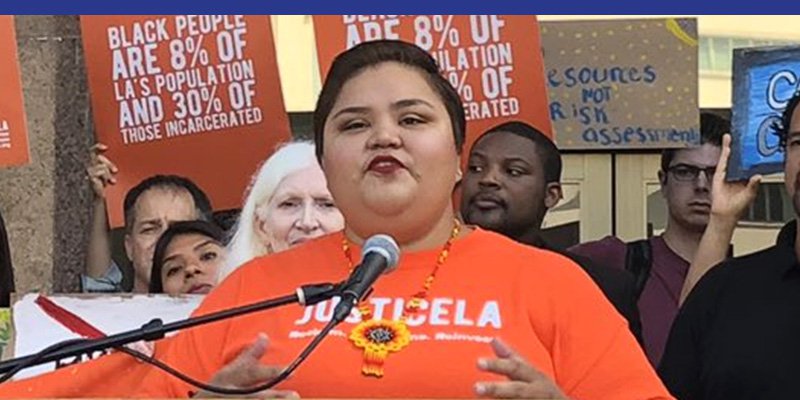 Fighting to End Youth Incarceration
Eunisses Hernandez: La Defensa
"I grew up in NorthEast L.A. I love my neighborhood and this is where I still live, but growing up, I saw so many of my loved ones getting impacted by this criminal injustice system. I felt powerless. But when I realized that my experiences actually underscored the reasons why we need to fight for new solutions grounded in care, not jails—I got my power back and I've been fighting ever since. The mission of La Defensa, the organization I created, is to decarcerate the largest jail system in the country and move dollars away from traditional systems of injustice and into community investments such as alternatives to incarceration. That's why the passage of Measure J was so critical.
There are still so many people that need to be liberated and supported, and so many of those people have been left behind in the past. So, there's no more space to leave anyone behind. From the start, Liberty Hill not only believed in this work, but they believed in a new vision for Youth Justice. And they supported this transformational opportunity to move money into the community. We have been told this work is too difficult, but we launched La Defensa to prove that isn't the case. We won't stop fighting."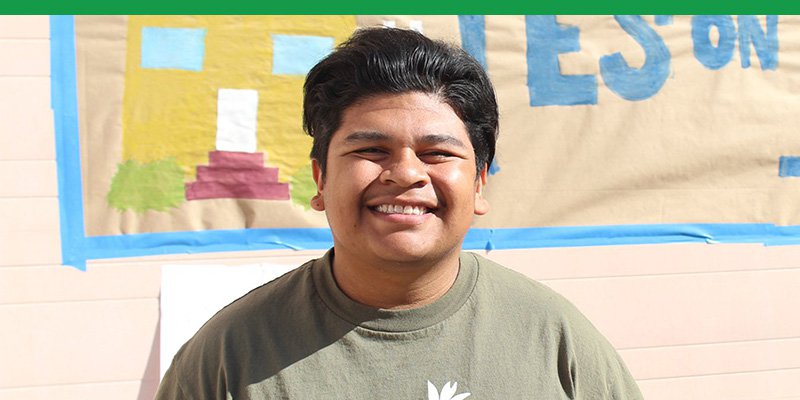 Fighting for Economic and Housing Justice
Oscar Zarate: Strategic Actions for a Just Economy (SAJE)
"I immigrated to the U.S. when I was five and we moved into a working-class neighborhood in Compton. It was a character-building experience for me and the people I've met on this journey have shaped my values and the way I understand equity and justice. Now, I'm a community organizer and my primary role is to go into neighborhoods and interface with people who are facing a housing crisis or who are interested in getting involved. But a huge part of my role is helping people grow into their community leadership. That's what drives me.
SAJE advocates and fights for justice by educating tenants on their rights, providing emergency rental assistance, and supporting advocacy and direct action. All of those things are necessary and push us closer to our goal of justice for all. At SAJE we are trying to equip people with the tools to build collective power in their communities. How can you build power, not just with your neighbors, but the ones across the street—the ones a block over? That's community power.
We sit at the intersection of helping people deal with immediate needs, reach their full leadership potential, and fight for the policy changes that will impact their lives for the better. The work we're doing at SAJE, in partnership with Stay Housed and Liberty Hill, is transformative on multiple levels. It's transformative for the individual, it's transformative for the family, and it's transformative for the community."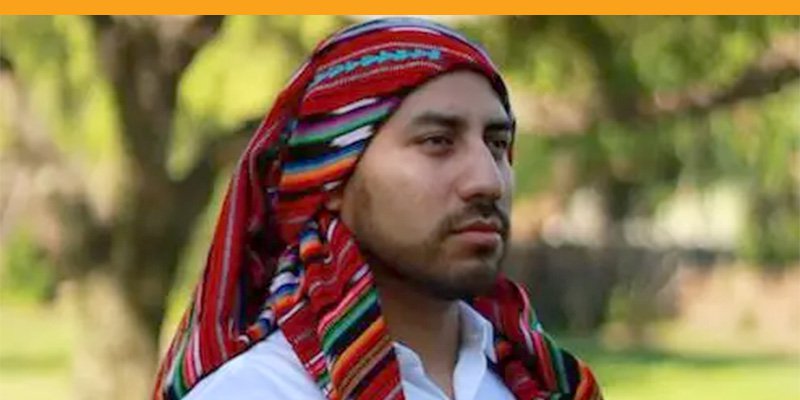 Fighting for a Cleaner, Greener LA
Milton Hernandez-Nimatuj: Communities for a Better Environment (CBE)
"CBE is a founding member of the STAND-L.A. Coalition and a long-time grantee of Liberty Hill. We work statewide, but particularly in the Harbor community of Wilmington, where more than alf of the City of Los Angeles' oil wells pump toxic chemicals into frontline neighborhoods. In 2021, we witnessed the change that is possible when we push for what our communities truly deserve—clean air, healthy neighborhoods and a sustainable planet for future generations.
After years of on-the-ground organizing going back to 2013, Communities for a Better Environment, STAND-L.A., Liberty Hill, and other coalition partners, won a first-innation policy to begin phasing-out all current oil drilling in LA County while banning new drilling. And in October, Governor Newsom declared a new statewide rule requiring a 3,200-foot buffer between any new oil well and homes and schools—a significant public health protection made possible by a growing statewide movement that had its roots in Los Angeles' campaign to end neighborhood drilling.
None of this would have been possible without the early, patient, and multi-year financial and coalition-building support that Liberty Hill has provided to Communities for a Better Environment and STAND-L.A. There is still more work to do to ensure a cleaner, healthier future for all Angelenos, but we are in the fight for the long haul."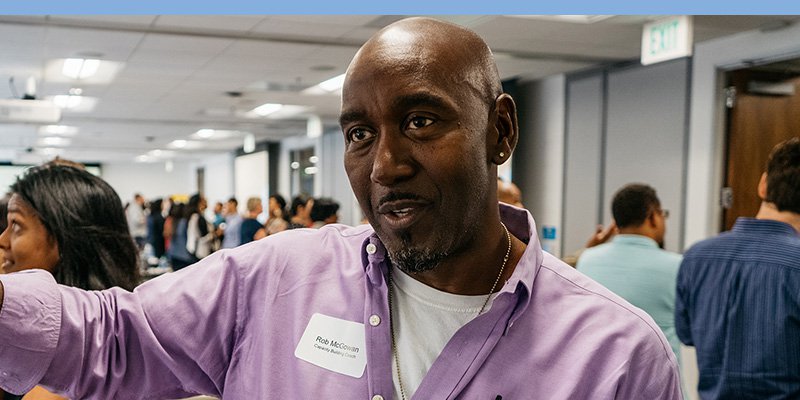 Coaching & Mentoring for Impact
Rob McGowan: Ready to Rise/LHF Community Funding Board
"Over the years, I've had the opportunity to work with several Liberty Hill Grantees, from SCOPE to CADRE, and I've played many roles from a director of organizing to a consultant. But no other role has been more important to my life than my time as a coach. I was there when the Wally Marks Leadership Institute launched at Liberty Hill and that training inspired me to get my coaching certification and join Liberty Hill's Community Funding Board.
I know firsthand that coaching can transform lives because it transformed mine. It's given me an expanded view of the landscape of this work, and the opportunity to directly interact with folks on the ground and learn about their vision and goals more deeply. As both a coach and trainer for the Ready to Rise partnership I get to occupy a unique space. I don't have to wear a mask. And I get to have the hard conversations about systemic change and see the direct impact of this work in action. It's been a life-changing experience for me."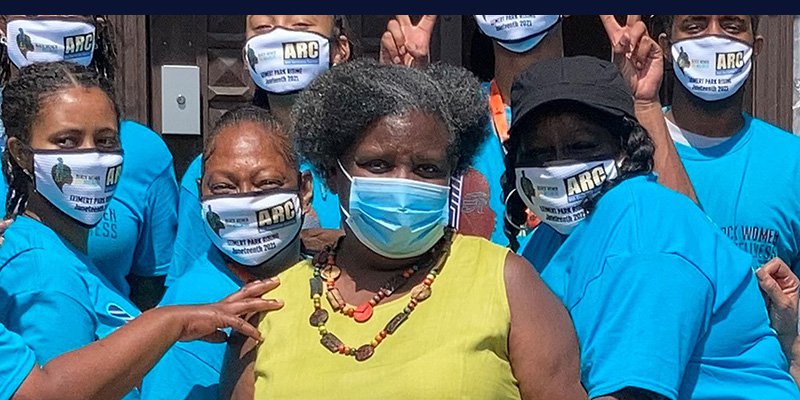 Fighting for Black Women's Health
Jan Robinson Flint: Black Women for Wellness (BWW)
"Black women inspire me—our health and wellbeing is my health and wellbeing. As the executive director of Black Women for Wellness, I am committed to lifting up the experiences and voices of Black women.
Black Women for Wellness started when a group of six Black women came together to address the community issues and health disparities they witnessed amongst themselves, their friends, colleagues, and families. That was more than 20 years ago, and we have been actively working to build healthy communities through education, empowerment and advocacy ever since. BWW has also engaged with the work of voter education and outreach to organize, inform, and educate voters. Our C4 arm Black Women for Wellness Action Project, which receives funding from Liberty Vote!, conducts policy and civic engagement work, as well as electoral efforts.
The work we do personally impacts me and those I care about, and I want to leave the world a better place for the next generation. It gives me great pleasure to imagine a world with powerful women, at optimum physical, mental, spiritual, emotional and financial health leading us to justice and peace."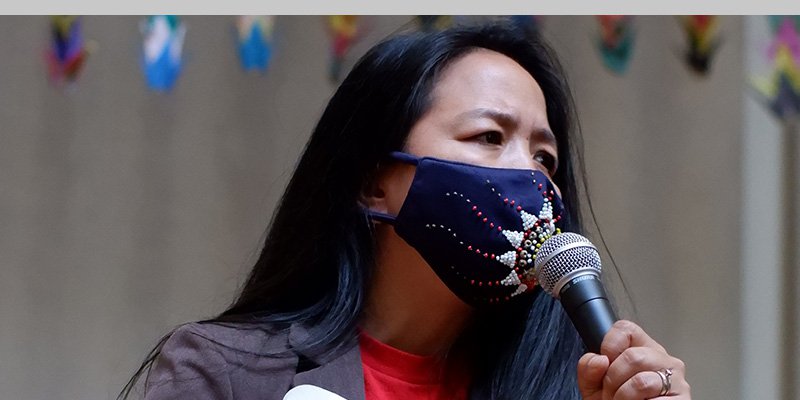 Fighting to Empower Workers
Aquilina Soriano: Pilipino Workers Center (PWC)
"As an Asian Pacific American, I came into this work with a lens on the injustice I experienced growing up in the Midwest. Now my life's work is focused on exploring issues of racial inequality and how they impact and widen gaps in opportunity. I co-founded the Pilipino Workers Center 25 years ago as a resource for low-wage immigrant workers to mobilize, build worker power, and demand safe and fair working conditions.
The pandemic really forced us to shift to helping workers respond to the immediate economic crisis. Through mutual aid programs, such as cash assistance and expanded community outreach, we used this as an opportunity to organize, expand our base, and our community's resilience. We recently won the largest settlement in California history—an $8.4 million judgement for 149 residential care workers over stolen wages. And with the support of Liberty Vote! we have also been able to launch a C4 called Pilipino Action Center to educate workers about critical electoral campaigns and issues. We are at a crossroads in our economic recovery—we can either accept the status quo or build back in a way that makes us all stronger."
---