2021 Impact Report
Promoting Justice for All
Expanding Partnerships Fuel Progress
Liberty Hill's partnerships are a key ingredient to our success—bringing unusual allies together to figure our solutions to some of society's most challenging issues. Our partners bring unique perspectives to this work that enable us to make more progress, secure more victories and achieve our vision for a more just future.
Ready to Rise (R2R)
Ready to Rise is a public-private partnership between Liberty Hill and the California Community Foundation. This partnership is building a countywide youth development system in which youth of color are positioned to succeed, learn, and thrive, while replacing the county's outdated system of punishment through arrests, incarceration and probation. The program began in 2019 as a $3.2 million pilot, but has expanded to a more than $38 million multi-year initiative providing funding and capacity building to 49 community-based youth development organizations and connecting nearly 14,000 Black, Brown, and Native American youth with civic engagement, leadership development, arts, health and wellness, and academic enrichment.
emPOWER
Since its launch three years ago, Liberty Hill's emPOWER program has been connecting low-income residents to money and energy saving programs, including ratepayer incentives, energy efficiency upgrades, solar and clean vehicle rebates, and much more! This past year the program was able to provide more than 2,300 consultations to low-income families to gain access to vital financial aid and clean energy resources where they are most needed.
Stay Housed L.A.
Stay Housed L.A was launched in 2020 to educate tenants on how to exercise their rights as renters. Liberty Hill works in collaboration with 15 community-based organizations and 10 legal service providers to deliver critical education, technical assistance, and legal services. Our partners have reached over 400,000 tenants, hosted over 350 educational events, and provided legal services to 10,000 people.
Los Angeles County Public Health Councils Program
Liberty Hill is partnering with LA County and workers' rights organizations on the new Public Health Councils program that protects vulnerable workers from retaliation by their employers and ensures COVID public health orders are enforced at their workplaces. A growing number of worker-led councils are being established in the garment and food manufacturing sectors, warehousing and storage facilities, restaurants and grocery stores.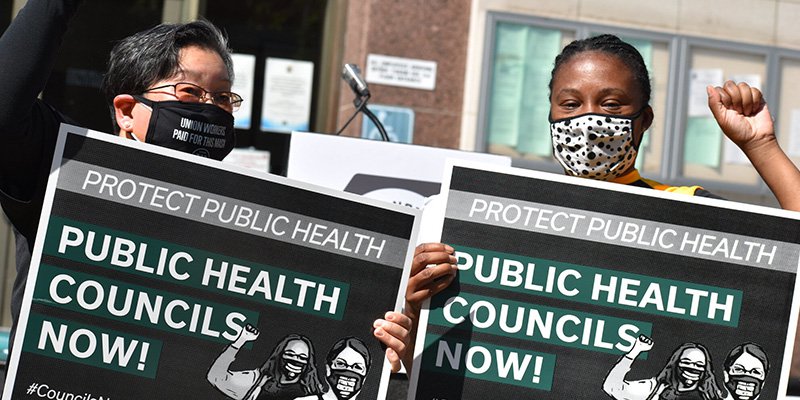 California Funders for Boys & Men of Color
Liberty Hill serves as the backbone for the California Funders for Boys and Men of Color (CFBMOC) Southern California Regional Action Committee, which supports the fight for justice led by those most directly impacted by systemic oppression. Since the inception of the CFBMOC and the launch of the Our Kids, Our Future Fund, we have awarded nearly $5 million to 13 organizations and coalitions that are working to end youth incarceration as we know it in LA County.
Playing for Justice
LA's sports teams have kept up a steady drumbeat of progress, answering the charge to go beyond hashtag activism in their support of social justice initiatives. They have participated in listening sessions and convenings, provided mentorship to youth, and contributed critical funds to support our work. Together, LA's sports teams—including the Los Angeles Dodgers Foundation and Kershaw's Challenge, the LA Chargers and the LA Rams have invested more than $600,000 in support of our Youth & Transformative Justice work.
---