Ana Ortiz
Creative Vision Award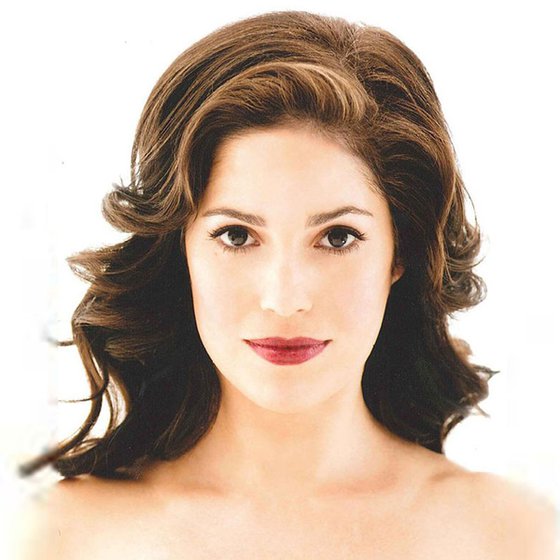 Liberty Hill Foundation is pleased to present the Creative Vision Award to Ana Ortiz. Ana artfully combines her creative talents and social justice beliefs to make meaningful contributions to society. In 2015 she gave a message that resonates today: "We fight, we learn, we take some losses, but we continue to battle...so that the good will outweigh the bad. That is the essence of hope."
Since the mid '90s, Ana has been a leading Latinx actor, portraying colorful and confident women on popular television shows. First noticed playing Hilda Suarez, the sassy older sister in ABC's hit comedy Ugly Betty, Ana earned both ALMA and Imagen Awards for Best Supporting Actress. Most recently she starred in Lifetime's Devious Maids, playing Marisol Suarez, a woman masquerading as a maid to avenge a family member. She garnered another Imagen Award for Best Actress – Television.
Other high-profile roles include: A guest role on Shonda Rhimes's hugely-popular How to Get Away with Murder; a guest role in ABC's Black-ish; as well as a recurring role on HBO's Hung. Ortiz also starred in the independent films Sleeping with the Fishes, and Such Good People.
Political action comes naturally to Ana, having grown up in a political family – her father was the first Puerto-Rican City Councilmember in Philadelphia; her mother works with autistic children and the mentally ill, and ran a soup kitchen in New York for many years. Ana's commitment to social justice reveals itself in multiple ways.
She raises awareness about domestic abuse, citing her own experiences when she was in her 20's and involved in a romantic relationship that turned physically abusive. With the Human Rights Campaign, she works to ensure LGBTQ rights and protections, she appeared  in "No on 8" Campaign ads and conveyed at an HRC gala that, "The Latino voice is one of love, one of openness, and one of progress."
As ambassador for the National Women's History Museum, she is instrumental in raising funds and visibility for this educational institution that educates, inspires, empowers, and shapes the future by integrating women's distinctive history into the culture and history of the United States. Their vision is to build a world-class museum celebrating women at the National Mall in Washington, D.C.
A proud Latina, Ana gives voice to her community through involvement with Voto Latino, a pioneering civic media organization that runs digital campaigns, influences pop culture and lifts grassroots voices to empower Latinos to be agents of change. Combining her acting and activism, Ana portrayed James Madison in #Founding Fathers, one of 20 viral films from WeTheVoters.com, which presents the subjects of democracy, elections, and U.S. governance in an accessible, non-partisan format.