Agenda for a Just Future,Environmental & Climate Justice
Landmark EJ Victory As L.A. Bans Toxic Oil Drilling!
After years of activism and organizing including huge wins and painful setbacks—the Environmental Justice movement to end toxic neighborhood oil drilling in L.A. County secured a huge landmark victory yesterday!
The Los Angeles County Board of Supervisors voted unanimously in support of a measure to begin the process of phasing out oil drilling in unincorporated Los Angeles County.
This is a huge victory for Liberty Hill and our partners from STAND-L.A., as well as the entire coalition of organizations and activists who have been fighting for this effort for years. But more than that, it's a victory for the millions of Angelenos, mostly in low-income communities of color, who have been subjected to the toxic effects of this drilling for years.
This hard-fought victory belongs to all of the residents of L.A. County and future generations who will be able to breathe clean air in communities across L.A. thanks to years of work from activists on the ground.
Currently, there are more than 1,600 wells in unincorporated L.A. County, with the majority located in the Inglewood Oil Field—the largest urban oil field in the country.
Today's vote puts L.A. County on the path to being the first in the country to ban new drilling and phase out existing drilling!
We have an opportunity and responsibility as the home of the largest urban oil field in the nation to lead by example in creating an equitable path for phasing out oil drilling. Collectively, the motions that passed today center the needs of the communities and workers most impacted by oil drilling and build on Los Angeles County's momentum in fighting climate change and sunsetting oil and gas operations. I applaud the Board for continuing to move LA County forward on this critical issue and the countless advocates that have helped get us to this point. Our work is far from done but this is a promising step for environmental justice.
Los Angeles County Supervisor, 2nd District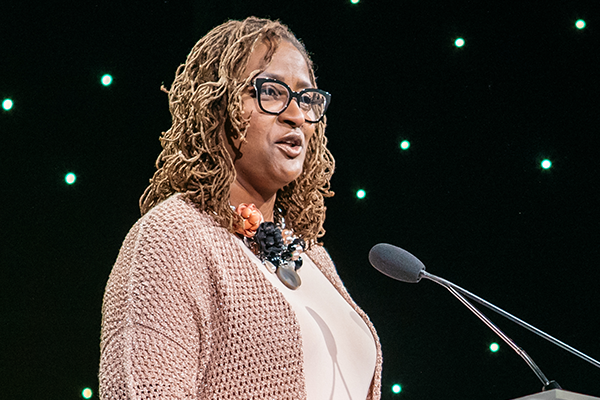 The BOS also voted to create a program to ensure that existing wells are properly closed and cleaned up, as well as to expand the county's task force focused on a just transition for fossil fuel workers and communities. The City of Los Angeles is also working on developing its own policy to phase out oil drilling.
Ahead of the vote, organizing groups submitted support letters signed by 150 organizations and more than 4,000 resident petitions and comments to the Board urging them to protect Los Angeles communities by supporting the phase-out of dangerous oil drilling.
Thank you to all of our dedicated supporters who signed the petition in support of this groundbreaking effort! We also want to thank the Board of Supervisors for their bold action.
Stay tuned for more on this important development as we take an in-depth look at the road to victory, the activists and organizers who led the way, and the path ahead.
We have heard the cries of residents across Los Angeles about the terrible health and neighborhood impacts they have suffered for years from oil drilling operations next door and nearby. Now, these same communities are leading the fight for their health, safety and our climate. We applaud the Board of Supervisors for taking this bold action on this urgent issue. We look forward to implementing a Just Transition for workers and communities to ensure they have their rightful place in the new clean energy, green and sustainable economy of the future.
President & CEO of Liberty Hill Foundation