Planned Giving
Making a bequest donation to Liberty Hill Foundation ensures a better, more just Los Angeles for generations to come.
What is Planned Giving?
Leaving a Legacy for Los Angeles & Beyond
Supporters who recognize Liberty Hill Foundation in their estate plans or other planned giving arrangements become members of our Circle of Angels Society and help ensure resources for future generations of community leaders, grassroots activists and those committed to building a society that provides justice and equality for all.
Why Liberty Hill?
When you invest in a legacy gift at Liberty Hill you will be making an investment in the future of Los Angeles, a new generation of leaders, ideas and the solutions that will bring us closer to the just and equitable world we all seek.
Join the Fight for a Just Future:
Invest in the movement leaders of tomorrow.
Invest in the critical issues and fights on the horizon.
Invest in the solutions that will bring us closer to a world in which Justice for All is real.
Featured Video
Mindful Giving: Do You Have a Plan?
What Planned Gifts Support
Planned gifts may be directed to specific grantmaking or community programs at Liberty Hill. However, many legacy donors have elected to make unrestricted contributions to accomplish Liberty Hill's highest priorities, giving the foundation the flexibility to address changing needs and conditions over time.
What and How to Give
Liberty Hill's philanthropic advisors will work with you, your family and your financial advisors to build a legacy plan tailored to your values and priorities, which will sustain social justice impact for the future. Planned gifts with Liberty Hill ensure that your philanthropic vision will be honored and supported.
Legacy gifts can be in the form of cash, stock, bonds or mutual shares, and real estate.
The gifts may be made in a bequest through a will, by gifts through living trusts or other non-charitable trusts, through a Charitable Remainder Trust or Charitable Lead Trust, and by beneficiary designation through retirement plans or insurance policies.
If you have a donor advised fund with Liberty Hill, a memorandum of charitable intent will ensure that your philanthropic resources will continue to benefit social justice— guided either by Liberty Hill or by your designated successors.
I'm thinking about my legacy. When I wrote Liberty Hill into my will it was a defining moment, because although I'm not a wealthy person, I realized there are so many ways to give.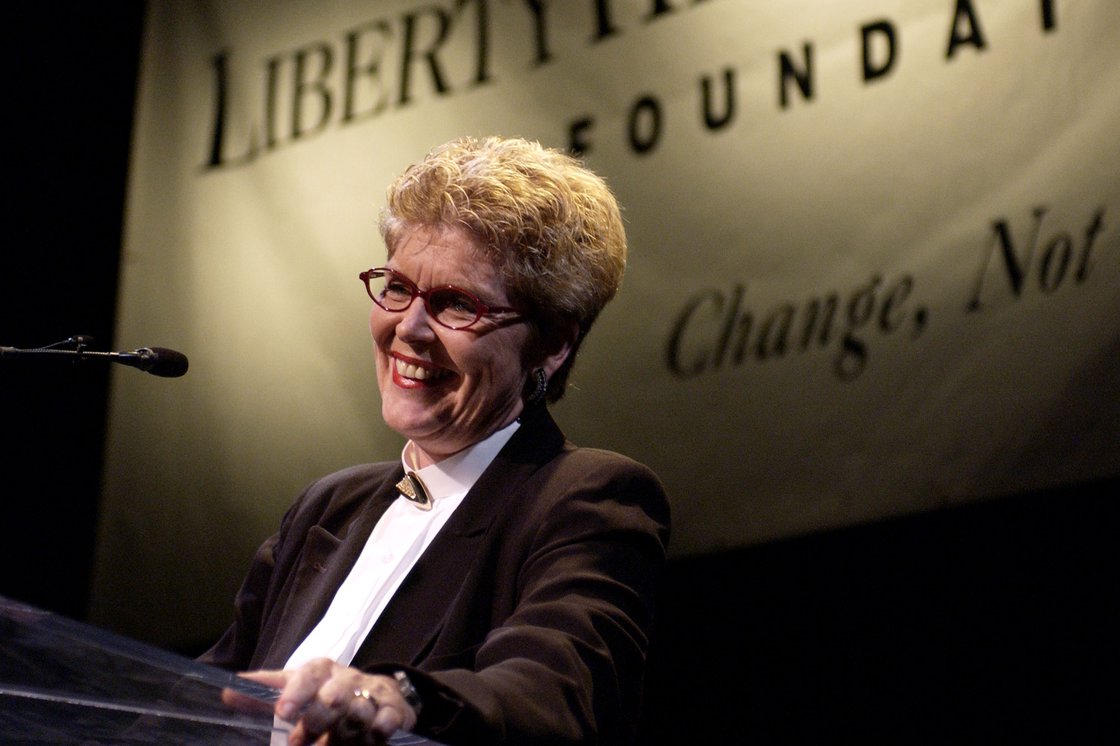 Benefits of Membership and Making a Planned Gift
By including Liberty Hill in your planned giving, you will also join our City of Angels Society, which includes invites to special events and recognition in select Liberty Hill publications.
In addition, many planned giving instruments provide financial and tax advantages to you and your heirs. The advantages of each should be discussed with your attorney and/or financial planner.
A Legacy for Justice
By recognizing Liberty Hill Foundation in your estate plans or other planned giving arrangements, you join a network of donor-activists who have left a legacy of social justice in Los Angeles.
These thoughtful gifts are investments in new leaders, new ideas and new campaigns.
We may not know what challenges lie ahead, but we do know that the values of inclusion, fairness and justice will be at the heart of the best solutions.