2022 Impact Report
Putting A Passion For Justice Into Action
Donor Activists
Our Donor Activists put their passion into action to help make Los Angeles a more just and equitable place.
Their generous unrestricted gifts allow us to continue to power the grassroots movements shaping LA. Whether they are sending postcards in support of youth development, signing petitions to end oil drilling across the county, or attending our events to raise funds to support this critical work, Liberty Hill's Donor Activists show up for social justice. We couldn't do this work without their support.
Donor Activist Spotlight
Andy Bartholomew
Championing the Next Generation of Donor Activists
Donor Activist Andy Bartholomew is thinking about the future, but he's not waiting for some far off day on the horizon to start making an impact. After getting involved with a group called Resource Generation—which is dedicated to helping young adults with wealth and class privilege commit to equitable distribution of wealth, land, and power—he started thinking about his own potential to make a difference at an earlier age. His focus on the social justice landscape, giving to organizations fighting for systemic changes—and led by the people most impacted by injustice—is what led him to Liberty Hill. And now he's thinking about the entire concept of philanthropy differently.
When it comes to his giving, Andy has been strategic and intentional about making an impact on causes close to his heart by supporting Liberty Hill and the organizations and activists on the frontlines of issues such as environmental, youth, and housing justice.
I believe you don't have to wait for the future to come to you. As young people, we can get involved now and start investing in the future we want to create today. And Liberty Hill is a great place to do that.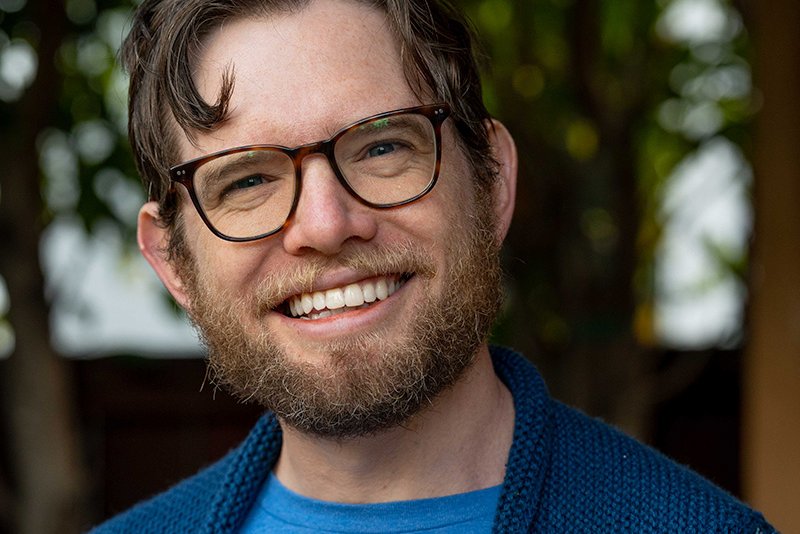 We are deeply grateful for the unwavering commitment of Liberty Hill's longtime donor activists and funding partners and the many individuals and organizations that began new partnerships with Liberty Hill during this critical moment in history.

Together, we are bending the Arc towards justice.
Donors who made gifts in FY22 between 10/2/21 and 9/30/22 are listed below.
Champions
Michele Asselin & Joe Meltzer
Diana & Daniel Attias
Sandra Ball-Rokeach
Siena Aguayo
& Andrew Bartholomew
The Beall Family
Vince Beiser & Kaile Shilling
Jessica Bendit
& Dickran Jebejian
Celia Bernstein, Brad Kesden
& Lena Kesden
Nancy Berman & Alan Bloch
Kafi & The Honorable
Bob Blumenfield
Z C. Branson
Stephanie & Harold Bronson
The David Burd Foundation
Wendy Chang & David Solin Lee
Jon Christensen
Barbara Cohn
Roberta Conroy
Glen Dake
Renee Dake Wilson
John Densmore
Ranney Blake Draper
Robin Dunitz
Environment + Justice
Donor Circle
Flora L. Thornton Foundation
Shari & Richard Foos
L. Lloys Frates
Kay Gilbert & Roger Kohn
Sheila, Dave, and
Sherry Gold Foundation
Adam Gunther
Sam Ho, M.D.
Katharine King
Kesa Kivel
Trice Koopman & Mark Freund
Liz Levitt Hirsch
Jason & Lika Litt
Paula & Barry Litt
Suzanne J. Marks
Walter N. Marks III
& Carol W. Wiener
Win McCormack
Katie McGrath & JJ Abrams
Beth & David Meltzer
Dr. Eve Meltzer
& Dr. Joseph M. Thometz
Weston Milliken, Ph.D.
Lance & Marianne Miller
Sylvia Patton
Jane Peebles
Carol Potter
The Ressler Family Foundation
Nina Revoyr
Connie & Keith Rohman
David Rosenauer & Rex Walker
Alan Sieroty
Mitchell Singer
Nancy Stephens
& Rick Rosenthal
Grant Sunderland
& Katherine Vaughters
Allison Thomas
Three Sisters Foundation
Shana Weiss & John Silva
Jamie Wolf
Claire Zeigler
*5 Anonymous Donors
Advocates
Hal Barron & Kathy Kobayashi
David Geffen Foundation
Christine & Jenny Delwood
Marta Ferro
Martha Hackett
Susan Van Horn & Chris Hershey
Christi Hogin & Michael Jenkins
Frances Jemmott
& Bernard Rollins
The Joe Edmonds
& Linda Smith Family Fund of
Vanguard Charitable
Diane & Jules Kabat
Annie Lainer-Marquit
Lee & Luis Lainer
Cassie & Garo Manjikian
John Bard Manulis
& Elizabeth Heller
Linda Lichter & Nick Marck
Barbara Masters & Marc Weiss
Gail Milliken
Holly J. Mitchell
New England Blacks
in Philanthropy
Angel Roberson-Daniels
Lois M. Rozet
Megan Silletti
The Sunflower Fund
Rita Taggart-Wexler
Marilyn & John Wells
Lauren White & Alex Gansa
Elizabeth & Steve Zaillian
*2 Anonymous Donors
Changemakers
1989 Sheinbaum Trust
Huey & Steve Artiga-Merchant
Ronald Bagel & Meg O'Brien
Taylor & Richard Beale
Mary Ann Braubach
Jan Breidenbach & Dan Stormer
Beth Burnam
Will Burrington
Teresa Cisneros Burton
& Sean Burton
Karen Byrne
David Castle & Joanna Kabat
Jenny Chartoff
Rabbi Kenneth Chasen
& Allison Lee
Suzanne & Walter Cochran-Bond
Nancy E. Cotton & John Given
Arline H. Dillman
Quinn Emmett
Sharon Fagen
Kay Gallin
Susan Genco & Mitch Kamin
Sonya Glover
Shane Murphy Goldsmith
& Monica Granados
Lirona Kadosh & Ethan Goldstine
Eliza & Adam Green
Whitney Green
Frank Gruber & Janet Levin
Burt Harris, Jr.
Jessica Hoffmann
Carollee Howes & Karen Brodkin
Jennifer Ito
Lawrence Janss
Anne & Charles Johnson
Heather & Joshua Joy Kamensky
Pam & Evan Kaizer
Lynzee Klingman
& Richard Pearce
Zuzana Riemer Landres
& Shawn Landres
Mary Lassen & Martin Liebowitz
Suzanne Lerner
Benjamin Lindsay
Katherine Lindsay
Anne Litt & Howard Franklin
Loraine Lundquist
Shelley MacKay
Stephany Martinez
Chris Massey
Doe Mayer
Jack McCurley
Barbara Metzenbaum
& John Sherwood
Joan P. Ostroy
Clare Pastore & Kurt F. Eggert
Kaci Patterson
Jane Peebles
Robert Perrone
Sarah Pillsbury
Asia Powell
Michele Prichard & Rod Lane
Margarita & Clemente Ramirez
Jared Rivera
Fernando Romero
Stefanie Roth & Myron Roth
Deborah Rothman
Sara & Dinesh Sadhwani
Elizabeth Sadlon
Meghan Sahli-Wells
Cathy Salser
Robyn Samuels
Michael & Jan Schau
Joanna Schwartz
& Theodore Shapiro
Jesse Shatkin
Mark Smith
Henry Stern
Carol Tavris
Chris Tilly & Marie Kennedy
Germonique Ulmer
Belen Vargas
Velvet Magallon at LA Voice
Amy Elaine Wakeland
& Eric Garcetti
Dale Weaver & Diane Perlov
Daniel Weidlein
Jon Wiener & Judy Fiskin
Matty & Andrew Wilder
Emily Williams
& Randall Scharlach
Jennifer Williams
Amelia & Derrick Williamson
Rabbi Barbara Zacky
David Zebker
*2 Anonymous Donors
Sustainers
ABCD Fund
Matt Albert
Fred Ali
Stephanie Alvarado
Seymour Amster
Kibi Anderson
Ali Ankudowich
Christian Arana
Matthew Ardine
Eric J. Ares
Jasmine Arizmendi Smtih
Kallan Arkeder
Yomara Arrivillaga
Patricia Asebez
Dyanne Asimow
Annette Ballester Yerxa
& Ron Yerxa
Elizabeth Bancroft
& Dan Pettersson
Pat Barkley
Charlton Barnes
Elissa Barrett
Miriam Bar-Zemer
Adrian Becker
Ryan Bell
Lisa Bellomo
Benevity Community
Impact Fund
Ellen Steloff & Albert Berger
Marie Berkuti
Nancy Berman & Alan Bloch
Kelli Bernard
Sheri Dunn Berry
Barbara Bestor
Jim Bickhart, Jr.
Gayle Binion, Ph.D.
Ludovic Blain
Nicole & Mickey Blaine
Alexander Blake
Bob Blumenfield
Leni B. Isaacs & Jon Boorstin
Daniel Braun
Catlan & John Brinsley
Mark & Janet Brown
Deborah P. Bryant
Christine Bubser
Bruce Bui & Jackie Lee
Sandra Butler
Kristen Caloca
Adrienne Carruth
Pilar Castillo
Ronnie Cavalluzzi
Cassandra Chase
Howard Chesley
& Shelly Wiseman
Joseph Chico
Luisa Chil
Maisie Chin
Deborah Ching & Mark Mayeda
Catherine Choi
Sue A. Chui
Craig Cichy
Jaclyn Cohen
Leslie Cooper Johnson
Cynthia Copeland & Greg Spiegel
Angelica Correa
Ash Corson
Robert S. Cowan
Isis Dallis
Alex Dang
Blythe Danner
Gloria Davis
Vera A. deVera
Lucia Diaz
Charlene Dimas-Peinado
Jodi Doane
Jamie Dobie
Lee Doud
Howard Dratch
Sylvia Drew-Ivie
Sarah Dunlap
Alice Echols
Emily & Frederic Edelman
Joanna Elliott
Nicholas Eppinger
John & Kristin Epstein
Shawn Escoffery
Monique Fauteux
Shira Feinstein
Martha Feldman
Laura Ferretti
Lisa Fischer
Veronica Flores
Daniel Forkkio
Jonathan & Laurie Foster
Jill Freidmutter
Richard Freund
Lisa Friedman
Dara Frimmer
Joe Galiani
Mary A. Gallo
Fredelina Garcia
Roberto Garcia-Ceballos
Shimica Gaskins
Elizabeth Gibb
Deja M. Gibson
Felicia Glade
Amy Gladstein & James Reif
Daniel Goldberg
Susan Goldberg
Lyn Goldfarb
Naomi Goldman
Rabbi Jerrold Goldstein
& Frances Goldstein
Samuel Goldstein
& Elizabeth Oakes
Edwin Alexis Gómez
Jarryd Gonzales
Rosalba Gonzalez
Waldo Gonzalez
Julia Coley & Jerry Goren
Jagadeesh Gouttumukkala
Tracy Gray
Denise & Jay Gruska
Joyce Guenther
Ana Guerrero
Brooke Gunst
Gayle Haberman
Sara Hahn
Reena Hajat Carroll
Andrew Halladay & Tom Reichert
Justin Hamilton
Joey Hammers
Dr. Mary Hayden
Diane Helfrey
Marlyn & Douglas Heller
Dennis Hernandez
Lizette Hernandez
Roth Herrlinger
Dennis Hicks
Jon Hicks
Kat High
Blanca Hladek
Patricia Hoffman
& Gene Oppenheim
Rebecca Howard
Sharon Hustwit
Norma Ibarra
Nike Irvin
John R. Jackson
Richard D. Jacobs
Raymond Jimenez
Randi Johnson
Richard Johnson
Peter Jones
William L. Jones
Sheldon Kadish
Jane Kagon & Edward Greenberg
Piper Kamins
Steven Karic
Amy Kaser
Courtney Kassel
Barbara Katz
Deborah & Jeffrey Kaye
Janet Kelly
Marie L. Kennedy & Chris Tilly
William Kennedy
Kacy Keys
Wendelyn Killian
Carol King
Lynn Kirshbaum
Adam Klein
John Kobara
Barbara Kruger
Sheila Kuehl
Thivantha Kurera
Debra Laidley
Marcy & Bruce Landres
Brian Lauter
Rabbi Kenneth Chasen
& Allison Lee
Virginia Lee
Gil Leib
Nancy, Jeff, Dana,
& Gabriel Levin
Nancy Levy
Laurie Lew
Kandee R. Lewis
Mykol Lewis
Nancy Lewis
Caroline Libresco
Heidi F. Lindelof
Frank Lopez
Yvette Lopez
Rick Lugash
Rosalinda Lugo
Yuriana Luna
Stephen C. Maack
Natalie Mahdesian
Albert Maldonado
Eric Mann
Julio Marcial
Merri Lee Marks
Sandra Lee & Steven Marsden
Channing Martinez
Marco Martinez
Mark Masaoka
Daniel Mayeda
Syandene McCall
Megan McClaire
Angelica McCoy
Drew McCoy & Amy Aquino
Fredericka McGee
Rob McGowan
Lauren J. McMahon
Sandra McNeill
Michele McRae
Will Mejia
Michael Menjivar
Melissa Michelson
Janis Minton
Rosalina Mira
Oscar Monge
Evelin Montes
Aurelia Mora
Patricia Mosley
Victoria Mudd
Jesse & Stephen Nathan
Dawn Nepp
Melinda Newman
Leanna Noble
Jason Oclaray
Joan Oliver
Barbara Osborn
& Johnnie Drimmer
Kathleen Overr
Imelda Padilla
Janet Papkin
Olivia Patterson
Catt Phan
Patricia Pierson
Amanda Pope
Linda Preuss
Esteban Ramirez
Misha Rasovich
Constance L. Rice
Neal Richman
Janette Robinson Flint
Howard Rodman
Adelayde Rome
Joseph Romero
Rachel Roth
Andrew Rovins
Margo Rowder
Lisa Ruben
Brian Rutkin
Liz Ryan
Maryam Saleemi
Cynthia Sanchez
Lorena Sanchez
Clare Sandlund
Midge Sanford & Peter Broderick
Jo Anne SawyerKnoll
Kirsten Schaffer
David Schlussel
Jessica Schneider
Leonard Schwigen
& Patricia Corrigan
Dan Scott
Brittney Segal
Daniel Segura
Jazmin Segura
Diana Selig & Meredith Rose
Ruthie Seroussi
Michael Sexton
Christopher Sey
Paula & David Shatkin
Andy Shrader
Susan Silton
Paul Silvern
Jonathan Skurnick
Donald Spivack
Peggy Friedland Stacy
& Patrick Stacy
Marla Stone
Roberta Stone
Catherine Suitor & Jorge Ramirez
Diane Tan & King Cheung
Dominique Tan
Judith Teitelman & Aaron Paley
Julie Thompson
& Brogan De Paor
Marie L. Kennedy & Chris Tilly
Anna Topolewski
Linda Torn
Amy Turk
David Turner
Stacey Urauchi
Sarah Vaill
Reeb L. Venners
Silvia Viramontes
Gray Vogelmann
Kristina Von Hoffmann
Jim Wagner
Jill Walsh
Catherine Wang
Myesha Ward
Molly L. Watson
Chanel Wayne
Daniel Weidlein
David Weinberg
Anthony Weiss
Andrea Weiss Whitman
& Jerry Whitman
Elyce Wakerman & Jeff Werner
Steven White & Pamela
Britton-White
Nichol Whiteman
Ethel Williams
Joey Williams
Amelia & Derrick Williamson
Susan F. Willis
Dwight Wilson
Lee Winkelman
Brenda Winter
Fred Woocher & Wendy Dozoretz
Jimmy Wu
Tomiko T. Yamato
Bob Zaugh
Jon Zerolnick
Zukor Family Fund of CCF
*16 Anonymous Donors
Liberty Hill Foundation mourns the loss of these friends of justice:
Leo Frumkin
Laurie Jones Neighbors