Team / Janine Lim
Janine Lim
Deputy Director, Contract Compliance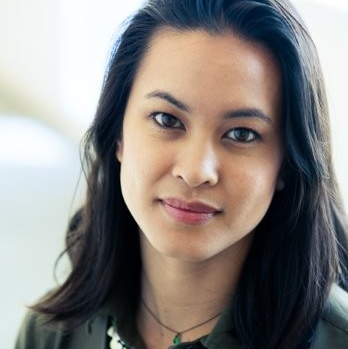 Growing up in a part of San Francisco which was largely neglected, I was lucky enough to have a supportive community and resourced family members which allowed me to graduate high school and continue on to college. This was not the case for many of my peers. Success in our communities should not have to depend on the luck of the draw. Housing, health care, and education should be accessible to everyone, not just the lucky.
As the Deputy Director of Contracts Compliance, Janine works at the intersection of finance and programs. Her work focuses on operationalizing public and private contract administration and compliance requirements. With a passion for process improvement, she hopes her expertise will build on Liberty Hill's ability to fight injustice and inequality.
What makes Janine unique is the diversity of her life experience. In her former role at Community Partners, she has worked with over 170 nonprofits groups in the Los Angeles area, allowing them to focus on their respective missions by alleviating them of administrative burdens through the creation and implementation of new systems. She serves as the Chairman of the Board, for Pieter Performance Space, a nonprofit organization that provides space for dancers to create a nurturing society through holistic support for all bodies. She was recently awarded a fellowship from The Periplus Collective, a mentorship program which aims to democratize writing and publishing by matching emerging BIPOC writers with established authors. She is also a life-long student of Capoeira Angola, an Afro-Brazilian martial art. Amidst an active public life, she is also an engaged and loving parent.
Her commitment to social justice is rooted in the power of community. Her success can be attributed to the guidance of elders, invested teachers, organizers, athletic coaches, artists, and mentors. From her rich community experience, she was able to grow and thrive within a system not built for her success. She continues in the struggle for social justice through her work, her art, and her parenting.