Team / Jessica Prieto
Jessica Prieto
Program Manager, Public Partnerships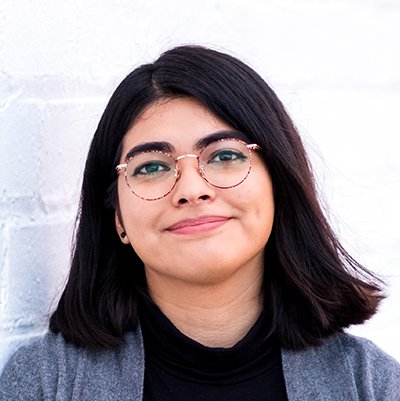 Growing up near multiple freeways, factories, railyards, and industrial zones, it was through organizing I came to understand how my surrounding environment came to be and the structural violence it perpetuates against my community. But it was also through organizing that I learned to imagine and build collective resistance and resilience led by those most impacted in the community to rupture these same structures. Just as those who have taught me to hope and fight for radical and transformative futures, I want to continue this thread through my work and do the same for others.
Jessica Prieto (She/Her/Ella) was born and raised in unincorporated East Los Angeles, an environmental justice community with a long history of political struggle and community resourcefulness. She received her Master of Urban and Regional Planning from UCLA Luskin School of Public Affairs with a concentration in Community and Economic Development, and Housing in 2019. She received her B.A. in Urban Studies and Planning with a minor in Race and Resistance Studies from San Francisco State University in 2013. She has extensive experience working at the grassroots level on intersecting planning issues and their impact on communities of color, such as housing justice, environmental justice, and transportation equity. As Program Manager of Public Partnerships, Jessica will manage emPOWER program implementation, priorities, and processes and other key public partnerships across the Environmental Justice (EJ) and Housing Justice (HJ) teams.
Prior to Liberty Hill, Jessica was the Community Stability Policy Organizer at East Yard Communities for Environmental Justice (EYCEJ), leading and supporting multiple anti-displacement policy campaigns in the Southeast Los Angeles communities along the Lower Los Angeles River to address ongoing environmental gentrification resulting from Los Angeles River Revitalization plans. During graduate school she was a Real Estate Development Associate for T.R.U.S.T. South L.A., researching collective stewardship models and supporting the Community Mosaic Limited Equity Housing Cooperative Conversion Pilot Project. Prior to this she was a Research Assistant at USC Environmental Health Centers and a Community Organizer for EYCEJ, focused on the health impacts of families who grew up within the Exide Technologies impact zone. She was also an Environmental Health and Justice Intern at the Liberty Hill Foundation, focusing on the City of L.A.'s Clean Up Green Up campaign. Her community organizing experience began in undergrad over ten years ago, as a Civic Engagement intern at Causa Justa: Just Cause, a housing rights organization based in the Bay Area and as a participant in the Center for Third World Organizing's Community Action Training in 2012.