Team / Myshel Prasad
Myshel Prasad
Senior Grants Manager of Foundation and Government Grants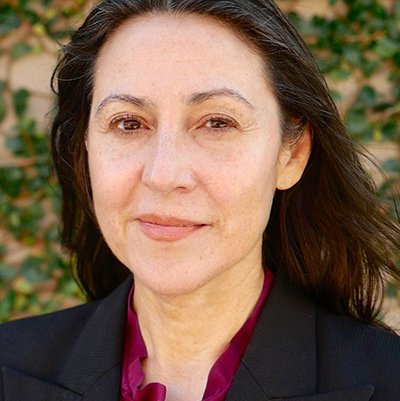 As the daughter of an Indian immigrant, I grew up navigating the challenges of a bicultural family and internalizing generational stories about the struggle for Indian independence and the resistance to systemic colonial oppression, poverty, and violence. But there was also another legacy: joy. Alice Walker wrote that "resistance is the secret of joy" but the reverse is also true. Joy is the secret of resistance. I work in social justice for the joy of meeting each other in all our complexity and difference and rising together. Joy reminds us that we are not territory to be conquered, data to be mined, profits to be extracted, boxes to be checked. In a world of so many beautiful languages, joy is still our shared mother tongue.
As Liberty Hill's Senior Manager of Foundation and Government Grants, Myshel supports Liberty Hill's unique role at the intersection of social justice and philanthropy. Together with Liberty Hill's grants and programs teams, she builds proposals, partnerships, and possibilities with regional and national funders to channel and steward resources to visionary leaders and change making organizations in directly impacted communities. 
Myshel is an artist and an activist with over a decade of experience in nonprofit development and capacity building. She specializes in coalition and collaborative grant proposals to advance environmental and climate justice, Indigenous education, reproductive justice, immigrant and LGBTQ rights, and transformative infrastructure. Myshel holds a BA from New York University, an MFA in Writing and Poetics from Naropa University, and an MA in International Human Security and Development with an emphasis in Conflict Resolution from the Middlebury Institute of International Studies. Volunteer activities have included citizenship instruction with the International Rescue Committee, and she currently serves on the Board of the Sextant Foundation.