Team / Shane Murphy Goldsmith
Shane Murphy Goldsmith
President/CEO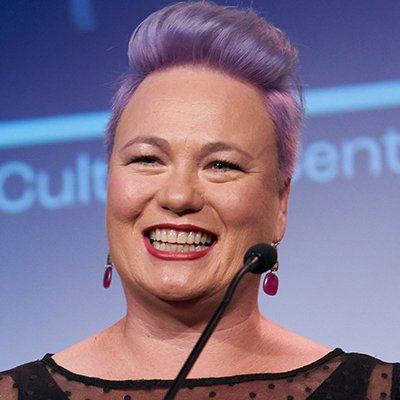 I grew up poor in Santa Monica. My clothes came from Goodwill. We had no health insurance. My parents died for lack of treatment. The experience helped me see injustice early on and I became a community organizer. When I needed funding to organize around welfare reform, people said, 'Talk to Liberty Hill.'
Shane Murphy Goldsmith is the President and CEO of Liberty Hill Foundation, one of the nation's most admired social change foundations. Ms. Goldsmith served previously as Liberty Hill's Vice President and Chief Program Officer. She was responsible for the day-to-day oversight of Liberty Hill's programs including our training, grantmaking and campaigns as well as Liberty Hill's operations and finance departments.
Shane is a former Vice President of the Los Angeles Board of Police Commissioners and LA Homeless Services Authority (LAHSA) Commission, and has served on the Commission for the Housing Authority of the City of LA. She is the Co-Chair of the Southern California Grantmakers Board of Directors, California Funders for Boys and Men of Color (CFBMoC) SoCal Region, and People Assisting the Homeless (PATH). Shane was a Durfee Foundation Stanton Fellow focusing on youth justice issues, particularly on ending youth incarceration as we know it in Los Angeles. Shane won the 2014 Congressional Hunger Center Alumni Leadership Award for leadership in programs or policies that promote social justice, reduce poverty and oppression and improve food security. 
Prior to joining Liberty Hill, Shane was the Executive Director of PATH Ventures, an affordable housing development agency. She also served as a senior advisor to then-City Council President Eric Garcetti, overseeing housing, economic development, the city budget, public safety and LGBTQ issues. Shane has also worked as a community organizer focusing on economic justice in low income communities of color in LA.
A graduate of Kenyon College, Ms. Goldsmith spent a year as a National Hunger Fellow managing a homeless shelter in Indiana and then conducting federal policy research on welfare reform in Washington, D.C. Shane has a Master's degree in Public Policy and Administration.
Shane lives in Los Angeles with her wife Monica Granados and their two children.