Team / Shelley MacKay
Shelley MacKay
Senior Philanthropy Advisor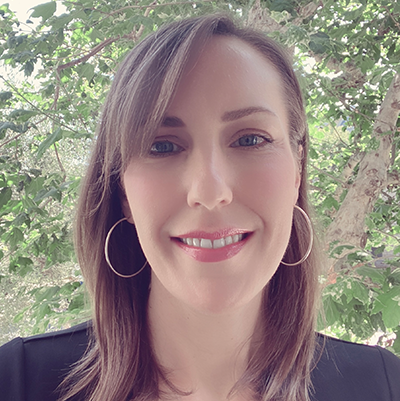 At the time I was coming to terms with my queer sexuality as a teen, Matthew Sheppard was tortured and murdered for being gay. I was deeply affected by his story and thought I might never be able to come out, as I feared for my safety. However, I had friends who took me to Pride Parades and protests for LGBTQ civil rights and I learned from organizers what it meant to live courageously with my whole self and not just be out, but also stand up for others and advocate for more equitable laws. I'm committed to social justice because we all deserve the opportunity to live our best life and thrive without violence and oppression.
Shelley brings nearly 10 years of collective fundraising and sales experience to her role as Senior Philanthropy Advisor at Liberty Hill. Having most recently worked as the Major Gifts Officer at Equality California, she fundraised for LGBTQ civil rights at the local, statewide and national level. As an Independent Insurance Broker, Shelley worked with families and seniors to provide protection through life, disability, and Medicare products, while creating partnerships with local pharmacies, senior centers, and organizations, to offer educational and advisory services to community members.
Across sectors, Shelley's career has continuously centered advising and building key relationships and partnerships. She deeply values the human connections that uplift social justice, as we strive together to create a more just future.
Shelley has a Bachelor of Arts in Music from Mills College and is currently a graduate school candidate at California State University, Northridge in their Masters of Public Administration and Non-profit Management program. Additionally, she serves on the board of directors of A Window Between Worlds, a local healing arts organization.