Team / Valerie Humbles
Valerie Humbles
Senior Manager, Operations & Administration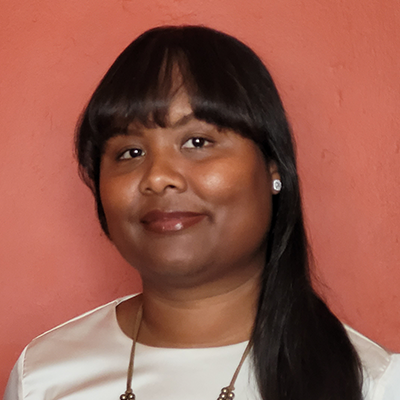 As a native Angeleno, I grew up witnessing the disparities in our communities first-hand, which lit a fire in me at an early age to try to make a difference in whatever ways I could, for my friends, my family, and my community members. My grandmother would often extol that charity begins at home, so serving the community of Los Angeles and working towards social justice here at Liberty Hill is a lifelong goal brought to fruition.
Valerie is the Senior Manager, Operations & Administration at Liberty Hill Foundation. In this role, she supports Board Administration and Relations and Remote Hybrid Operations.
Valerie has over 25 years of experience working across a variety of sectors and taking on leadership roles contributing to efficient and high-functioning departments. She has planned and orchestrated several national medical events and conferences at CommonSpirit Health, one of the nation's largest nonprofit health care systems, designed and maintained intranet sites, created award winning posters and abstracts, and coordinated several philanthropic efforts. From running a sock drive for the unhoused, providing toiletries to women's shelters, coordinating toy drives for The Department of Children and Family Services, volunteering at Bienvenidos Foster Care Agency, to building a home for Habitat for Humanity.
Valerie believes strongly in partnership and teamwork, keeping the organization's mission, vision and values at the forefront of decision making and action. She holds an associate degree in Social and Behavioral Sciences from Pasadena City College, and a Bachelor of Arts degree in Public Sector Management from California State University, Northridge.