@LibertyHill
Liberty Hill Events October 2023 Highlights
NextGen Reproductive Justice Event
The NextGen Giving Circle hosted its last learning session of the year– From Access to Self-Determination: A Conversation on Reproductive Justice– this past month! The session welcomed NextGen giving circle members to an engaging discussion with leaders on the forefront of reproductive justice in Los Angeles.
In a panel discussion moderated by NextGen member Greer Bronson, community partners from Birthworkers of Color Collective, California Latinas for Reproductive Justice, and Black Women for Wellness explored the historical, current, and future laws and policies—as well as the local organizing work—impacting reproductive justice throughout the state.
Luskin Fellows Gathering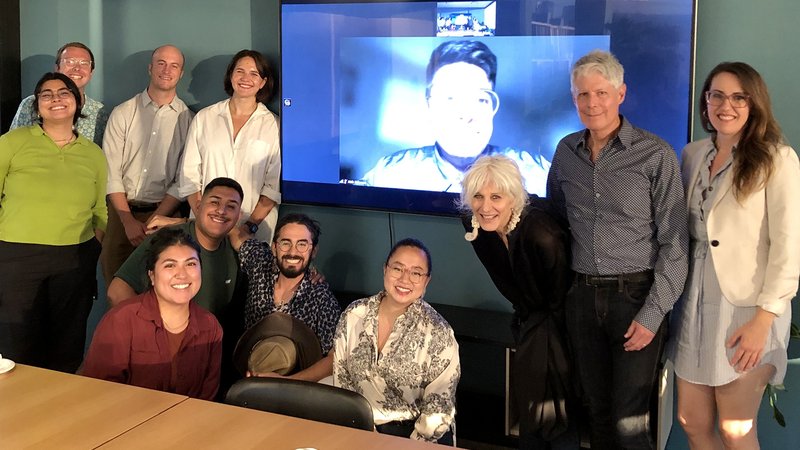 Last month, Liberty Hill bid farewell to our 2023 Luskin Fellows—Nils Jepson, Sam Newman, Marcos Magaña, and Akib Rahman. Throughout the summer, the cohort helped advance the foundation's mission to address some of the most pressing social justice issues in Los Angeles and supported Liberty Hill's Environmental Justice, Housing Justice, Youth & Transformative Justice, and Capacity Building work.
For over ten years, one couple has made these fellowships possible at Liberty Hill. A big thank you to Stephanie and Harold Bronson for their commitment to this partnership between the Luskin School UCLA and Liberty Hill, which helps to further not only the education of the student participants but also the mission of Liberty Hill.
We wish them all the best and look forward to seeing them emerge as future community leaders in the fight for social justice!